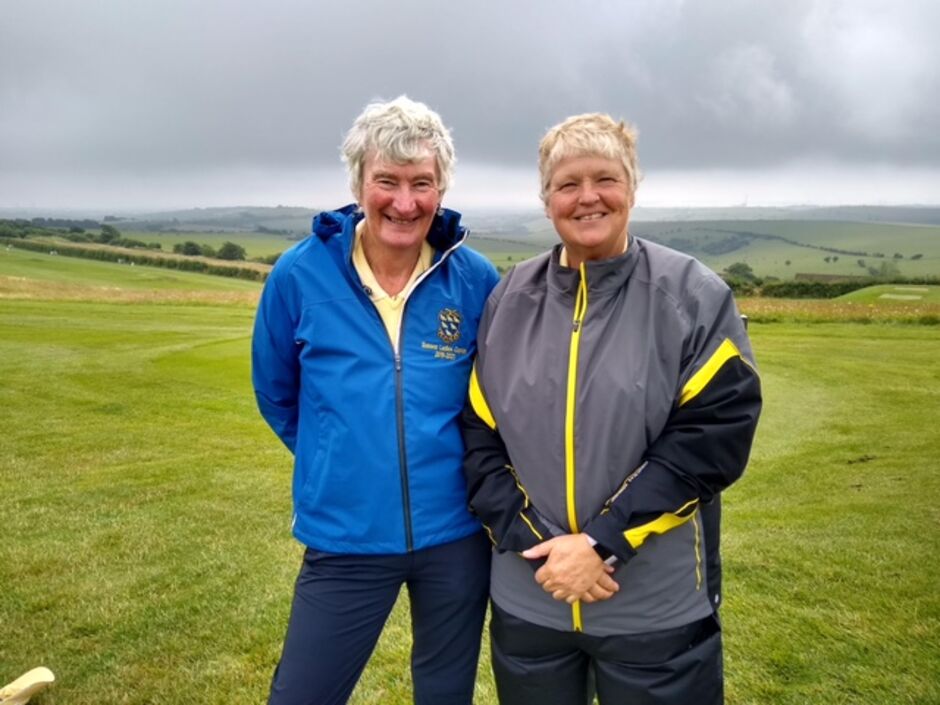 Fixtures 2021
Sussex (H) v Middlesex - Mon 19th July 2021 at Ifield Golf Club
Sussex (H) v Hampshire - Tues 27th July 2021 at Dyke Golf Club
Sussex (A) v Surrey - Thurs 5th August 2021 at Clandon Regis Golf Club
Sussex (A) v Kent - Thurs 2nd September 2021 at Ashford Golf Club
Sally Brown, 2nd Team Manager
Sally plays golf at Ifield and has been a member there since 2004. She has been both Ladies Secretary and Treasurer, Chairman of Finance for the golf club and was Lady Captain in 2015.
Playing off 5 she has been a regular 2nd Team player since 2013 and plays for the Sussex Senior Squad.
The 2nd Team includes players who have handicaps of 7 or less and who enjoy playing 36 holes of match play golf, all in one day! The format is 3 pairs playing foursomes in the morning, and 6 singles in the afternoon. All the Stovold Matches are played off scratch and will involve some travel.
If you're interested in joining the 2nd Team and have a handicap index of 7.4 or less then do please contact sclga2ndteam@gmail.com Sally Brown.
What is the Stovold Trophy?
Pat Stovold is a past Captain and past President of Surrey County Ladies Golf Association. Her support of the seniors, ladies and development of juniors has been crucial to the success of Surrey County Golf. As a means of encouraging talented, young golfers in Surrey to County 1st Team standard, Pat introduced the Stovold Trophy to the South Region golfing calendar in 1997. Sussex also views the 2nd Team as the best place to introduce promising juniors to the team and it is expected that there will be at least 1 junior in the matches. The 6 a-side competitions are played against Hampshire, Kent, Middlesex and Surrey with foursomes in the morning and singles after lunch.
Very sadly, Pat Stovold passed away in June 2021, but her legacy lives on and the competition remains an important feature in the county calendar for Hampshire, Kent , Middlesex, Surrey & Sussex.