Jane Covey
County Captain
Ifield
Jane joined the SCLGA in 1999 and held the position of Competition Secretary from 2000 – 2005 and went on to be County Captain from 2009 -2011.
She finished her tenure as President in November 2022 and has taken over as County Captain. She hopes to be as successful she was during her first stint, when the county team were successful in winning County Match Week two years in a row, representing the South Region in the National Finals in Derbyshire and Essex.
T: 07881 720489
E: Jane Covey





Bali Bassan
County President
Dyke
Bali was nominated to the SCLGA Committee in November 2016. She was allocated the Development for All sessions. Working with Lee Andrews at Mid Sussex GC, she structured clinics on developing targeted golf skills as well as a clinic on Sport Psychology with Karen Francis Performance and Mindset Coach.
She assisted on the Sussex Course Rating team from 2017 to 2020 and finished her term on the County Committee as the Division 1 Secretary in 2021.
Since when, she has used the time off to actively participate in the Dyke competitions, as well as Division 3 matches and SLC&GA matches.
M: 07703 350590
E: Bali Bassan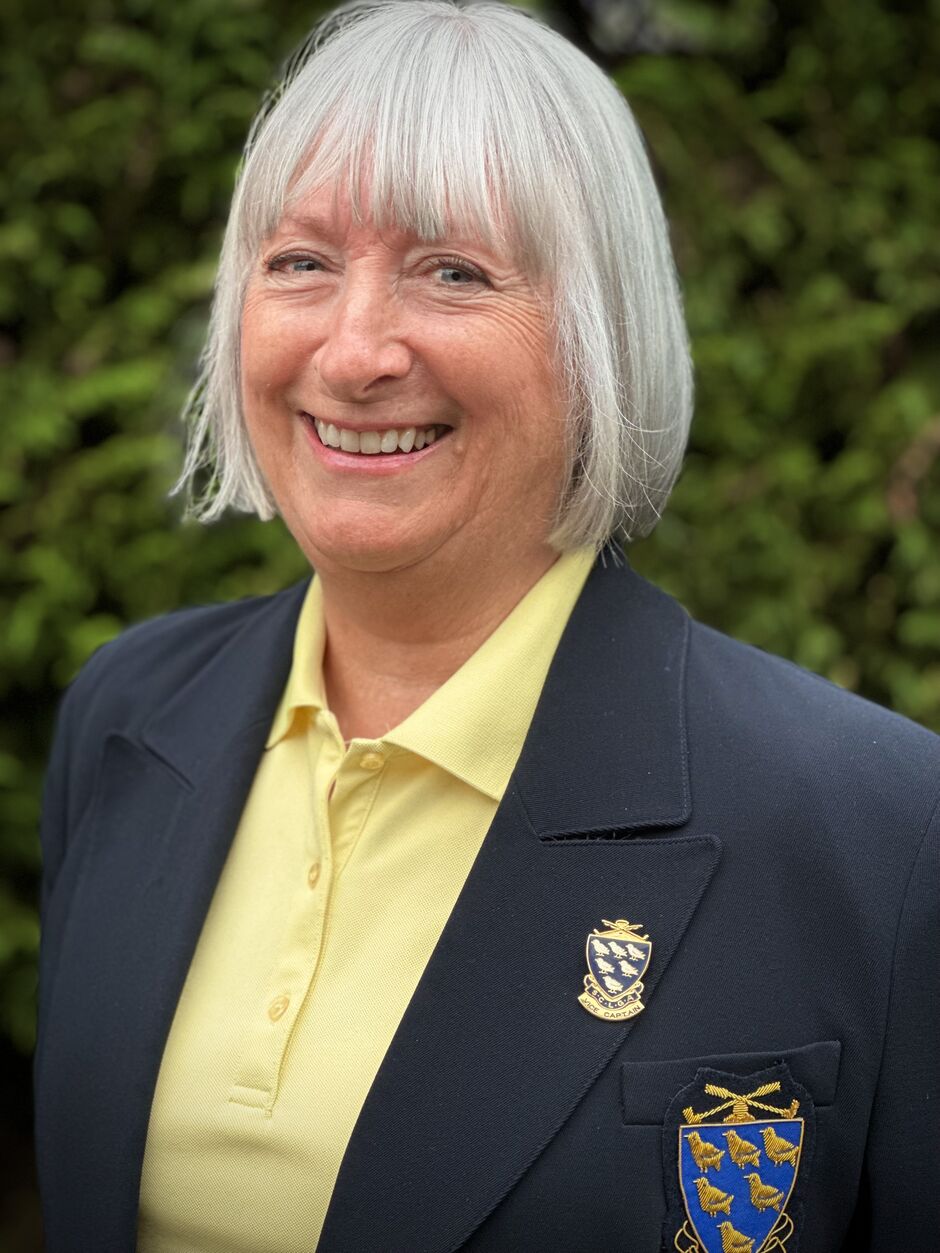 Pat Codd
Vice-Captain
NEVILL
Pat has been actively involved at her club for many years; as a member of the Club's Centenary Committee, the Ladies Committee, and Lady Captain in 2015. Currently she is on the Greens Committee and run their Martletts Division – a first for the Club.
In 2015 she joined the SCLGA Committee where, for the next five years, she was Organiser of Division Four and the annual Glenda Ricketts Memorial event at Nevill. In addition, she has assisted and run various events for the County including Katheen Ryder, Jerdein, as well as the Division Quarter, Semi and Finals, and she has also caddied for the Scratch team.
She was delighted and honoured to be offered the role of vice-Captain of the SCLGA and looks forward to working on County again, where she has made many good friends.
T: 07801 921561
E: Pat Codd

Margaret Brown
Secretary
Mannings Heath
Margaret moved to Horsham in 1989 to work for Sun Alliance and was introduced to golf by a colleague at work. She then joined the newly opened Slinfold Park GC and was immediately asked to help them form a committee later going on to be their Captain in 2002. After a few years at Gatton Manor and another spell as Lady Captain, she returned to Sussex and joined Mannings Heath GC. Once again she took on the Lady Captain role, this time for 2 years in 2019 and 2020. She retired from the world of Insurance and Project Management a few years ago and now spends most of her time playing golf, visiting the Algarve or volunteering at Leonardslee Gardens.
M: 07710 307444
E: Margaret Brown

Alison Hopson
Finance Director
Royal ashdown forest
Alison has been a member at Haywards Heath since 2010. She served on the ladies committee for 6 years, 4 years as Hon. Treasurer. She has 2 children, now both at University and this has given Alison more time to dedicate to playing and practicing her golf. Alison became a Div 1 player in 2018 and hopes to reduce her handicap further. She starts her 2nd year as County Treasurer having established new processes and financial reporting for SCLGA Ltd during 2020. Alison is looking forward to working with newer members of the committee.
M: 07941 804540
E: Alison Hopson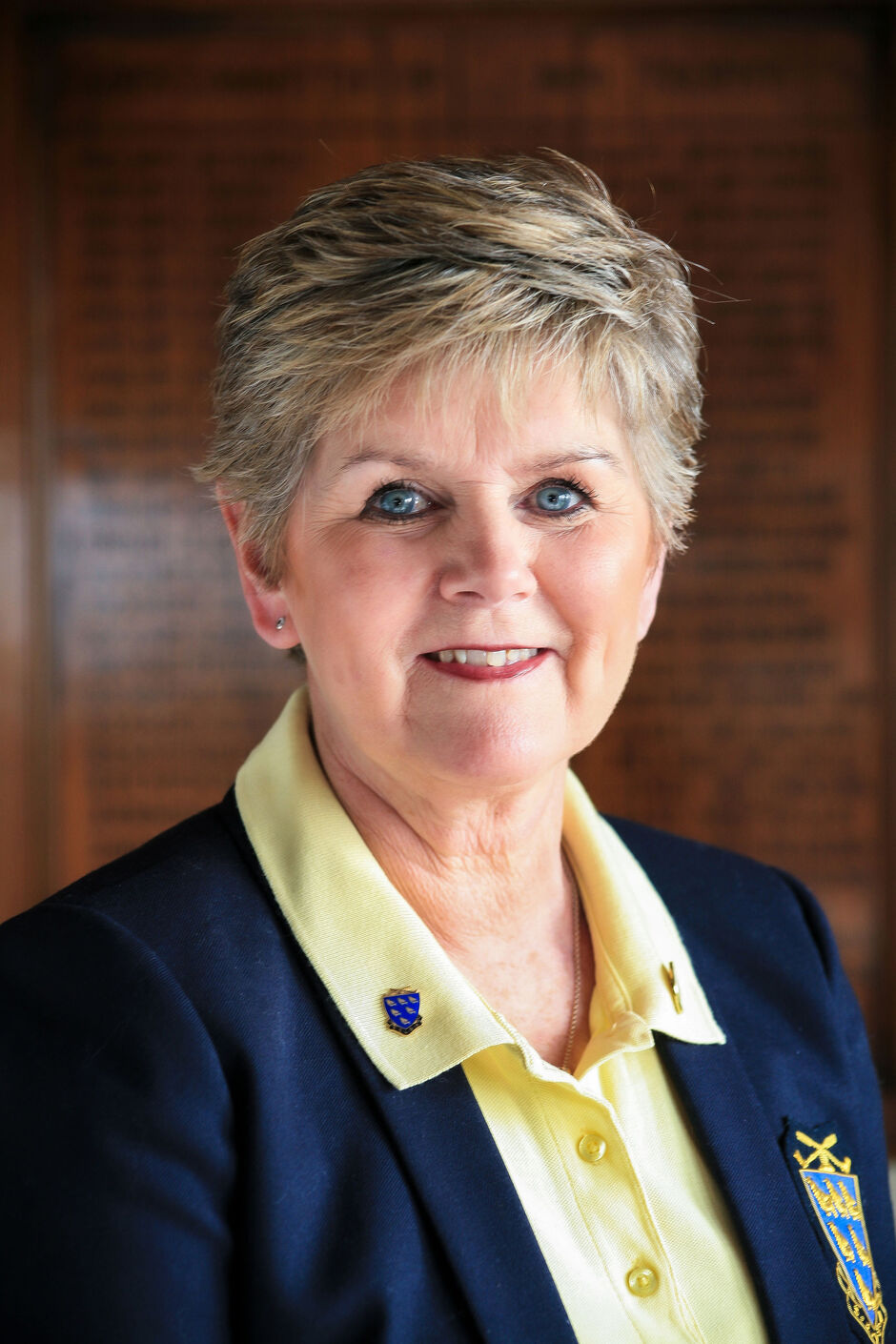 Sue Rushworth
Competitions Director
ROYAL ASHDOWN FOREST
Sue has been a member of Royal Ashdown Forest for over 10 years. She has held various committee positions there in the past including Handicap Secretary and Junior Girls Organiser and latterly Lady Captain. She plays as part of their Division Il team. Sue is Competitions Director for 2021/22 taking on the responsibility for organising all the SCLGA Competitions during the year.
T: 01342 822326
M: 07802 288137
E: Sue Rushworth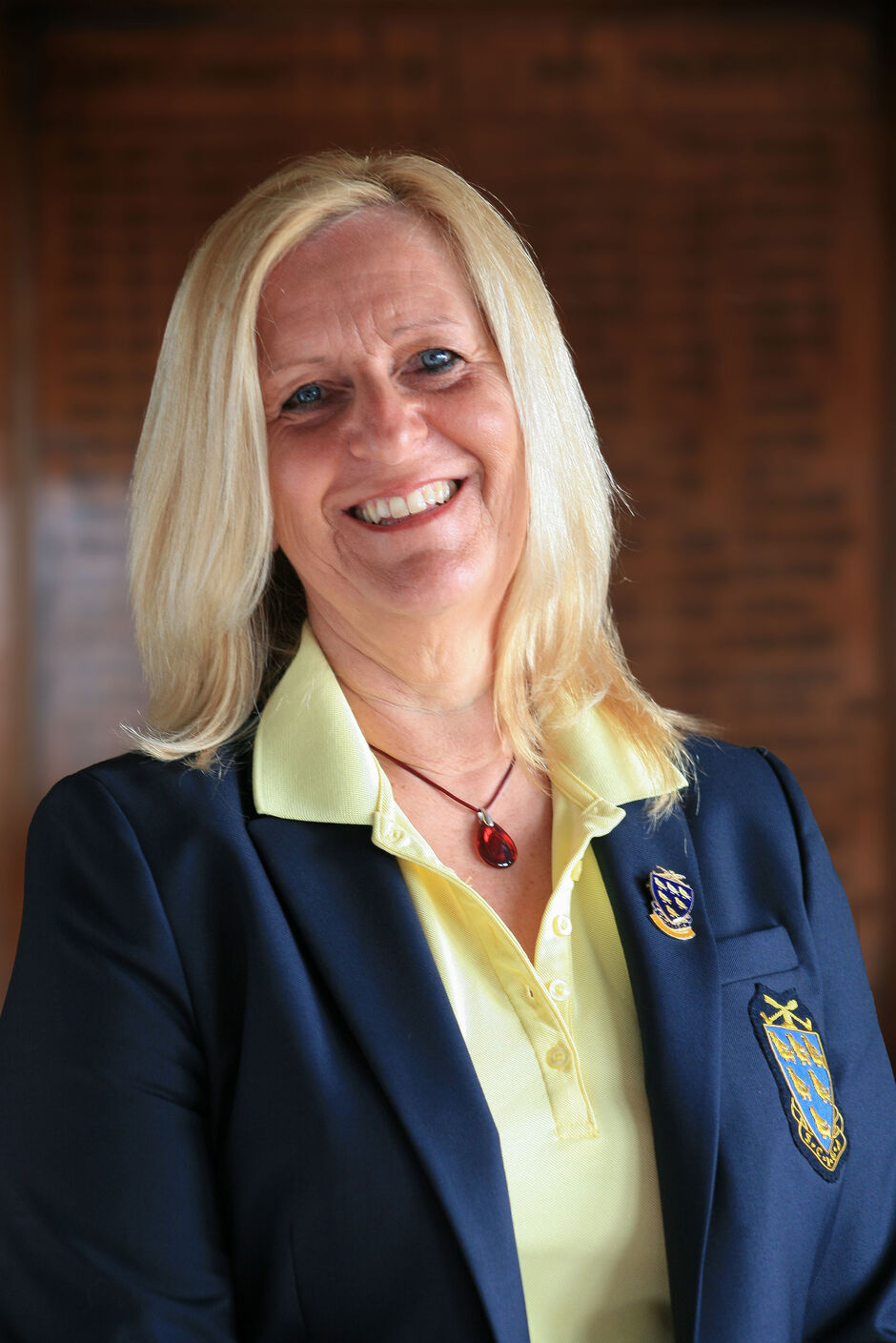 Louise Simmons
Junior Golf Director
DALE HILL
Louise first played golf in 2003, and has been at active member at Dale Hill for 15 years. Louise was Lady Captain in 2013 and has held many other roles within the ladies section, she is also a qualified Level 1 coaching assistant, and holds a Mind Factor certification as a Mind Coach. Louise has a passion to work with juniors of all abilities at club and county level, and is currently Junior Organiser at her home club - having built up a strong and active junior section over the past 6 years, which now includes a number of girls within the membership.
T: 01424 772107
M: 07590 848720
E: Louise Simmons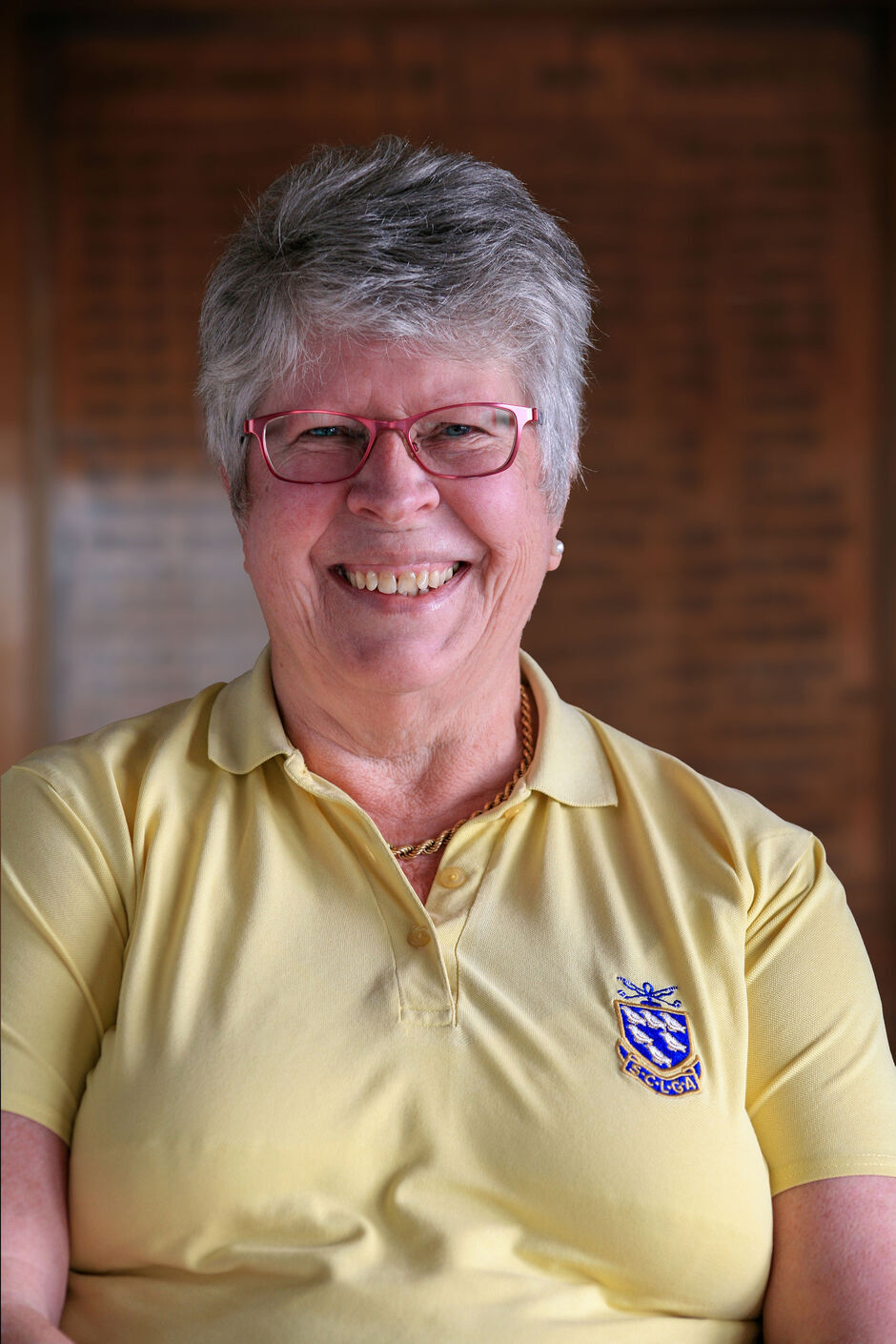 Sue Smith
Sussex Ladies' Voting Member for
England Golf
CROWBOROUGH BEACON
Sue represents Sussex at national level with England Golf. She took up golf over 20 years ago to join husband Ray, an avid golfer who is President of the Sussex County Golf Union and actively involved in a variety of roles within England Golf. Although she's not managed to get her handicap below 30, Sue says she's still just as keen and very enthusiastic to be involved in "social golf"!
T: 01892 661316
E: Sue Smith




Nicole Collingwood
Communications Director
CHARTHAM PARK
Nicole joined Chartham Park in 2019 and very soon had a passion for the game and strived to improve and reduce her handicap, an ongoing objective. She is currently Division 2 Captain.
Nicole has 3 children and has previously held committee roles in local Athletics Club and Hockey Club. She has worked in the pharmaceutical industry in marketing and communication roles for over 30 years and is looking forward to combining her experience and love of golf to the role.
M: 07738 054501
E: Nicole Collingwood
Carolyn Tanner
Competitions Committee Secretary
ROYAL ASHDOWN FOREST
Carolyn has been learning to play golf on and off for the last 10 years, and is still striving to improve and reach the elusive under 20 handicap! Retirement has allowed her to play more and after 3 years as a member and then Lady Captain at Ashdown Golfers she now plays and is a committee member at Royal Ashdown.
She is looking forward to undertaking the new role of SCLGA Competitions Committee Secretary and will also be assisting in the running of the Glenda Ricketts Memorial Salver.
M: 07765 395794
E: Carolyn Tanner
Janis Kinnear
Division 1 Secretary
COPTHORNE
Janis joined Copthorne Golf Club in 1990 as a beginner. She served as ladies' secretary and then later Ladies' Captain in 2008, serving on the committee for 10 years. The club became a central part of family life, with both Janis' husband and daughter being members. Janis quickly improved due to family competition and has played in Division 2 for many years enjoying the friendly but competitive matches. Having recently retired she is able to play more golf on a social basis but would like to think she can still improve her game. Janis joined the SCLGA committee in 2020 and for the 2022 season is responsible for Division 1 matches.
M: 07801 420838
E: J anis Kinnear
Debby Gill
Division 2 Secretary
MID SUSSEX
Debby started playing golf 7 years ago, having previously been involved in a number of different sports including athletics, hockey and equestrian, both as a participant and as an organiser. She came to golf relatively late in life but loves the challenge of playing a sport where she can still continue to improve - even in retirement!
Debby plays at Mid Sussex where she is currently lady captain and also manages the Div 3 team. She has a handicap index of 22 but is still hoping to become a golf handicap teenager at some point!
M: 07745 835582
E: Debby Gill
Jo Maddams
Division 3 Secretary
SLINFOLD
Jo is a member of Slinfold Park and has been playing golf since 1993. She's held various positions on their Ladies committee, including Lady Captain (2003), Handicap Secretary and is presently the Ladies Treasurer. In addition, Jo is a qualified Level 2 Referee and has been an assistant referee at some Pro Tournaments this year. Jo has been a Guide leader for 25 years and is currently learning Portuguese!
M: 07710 664047
E: Jo Maddams
Emilie Hunt
Martlets Division Secretary
WEST SUSSEX
Emilie started playing golf in 1985 when she and her husband moved to Nigeria and their two daughters had gone to boarding school in UK. After further postings overseas they returned to the UK 20 years ago. Emilie has been a member at West Sussex since 2008 where she has captained the Div 3 team four times and served on the Club Committee. She was Lady Captain whilst in Nigeria and at West Chiltington in 2003. She loves playing golf and would like to improve her handicap of 24.
M: 07941 815360
E: Emilie Hunt
Kathy Morris
Committee Member
HAM MANOR
Kathy Morris came to golf in 2010 and couldn't believe how difficult it was to hit a stationary ball, but she was hooked and went on to be the Club Net Champion in 2016 and represent her club in the Crown Golf Championships, the Ping Plate, and Coronation foursomes.
Her interest in rules started when she realised she didn't know them! So she studied and was invited to join the Hertfordshire Golf Tournament Panel having passed the R & A Level 1 exam with 92% and Level 2 with Distinction.
She refereed at many events for Herts County and the Faldo Series and is delighted to have been invited to do the same in Sussex having moved here last year. Kathy is now a member at Ham Manor Golf Club.
M: 07913 006435
E: Kathy Morris
Jane Buckley
Committee Member
Chichester
Jane Buckley is one of newer Committee Members. She plays golf at Chichester GC and has been their Lady Captain (2018), Ladies Secretary and a Committee member. Jane took up golf later in life after her children had started school. She loves golf and very much looks forward to working with the SCLGA Committee for the next two years.
T: 07809 155767
E: Jane Buckley
Elaine Violaris
Committee Member
Cuckfield
Elaine started playing golf 8 years ago to keep fit. She was bitten by the golf bug and now plays as often as possible.
She was Lady Captain at Cuckfield GC in 2019. She is now in her second year as a committee member of SCLGA.
Being part of the 2022 Cuckfield GC team winning Division 3 has been the highlight of her golf so far!


M: 07932 753938
E: Elaine Violaris
Lynda Wallens
Committee Member
CROWBOROUGH BEACON
Lynda took up golf in her forties but had a break of over 20 years before joining Crowborough Beacon in 2016 when she retired.
She has been a member of the golf committee for several years, next year she joins the green committee and becomes Lady Vice Captain for 2023. She is also an assistant on the County Course Rating team where she hopes to continue her training to a higher level.
She is the squad captain for Crowborough's Division 3 team and she enjoys playing ladies and mixed golf, both socially and competitively.
Lynda is looking forward to working with the SCLGA Competitions Committee.
M: 07944 892183


Levitha Hughes
Committee Member
NEVILL
Levitha has been playing golf for over 30 years of which the last 5 years have been at Nevill GC. She's been on Nevill GC Board of Management and Ladies' Committee as Vice and presently Ladies' Captain. Levitha has also lived overseas where she gained experience as Handicap Secretary, Chair of the Rules Committee, Club Secretary and ran the Golf Charity Committee. She's been co opted onto the Competitions Committee for the SCLGA from November 2020.
M: 07710 413843
E: Levitha Hughes


Helen Sharpe
Committee Member
Chartham paRk & ROYAL ASHDOWN FOREST
Helen is a member at Chartham Park and Ashdown Golfers. After taking early retirement 7 years ago, she took up golf having previously played hockey at National League and County level. She quickly realised her love of the game and represents Chartham Park in Division matches and in other competitions. Helen was Lady Captain from April 2020 until April 2022.
M: 07796 992639
E: Helen Sharpe