SCLGA Teams
We run Junior, Senior and Women's 1st and 2nd teams. Details of all the teams are shown below. If you are interested on taking part in any of the team events, please contact the relevant Team Manager.

Player Development Plan
For 2023, a Player Development Plan has been introduced and opened to all lady members of the County with a handicap of 10 and under with the purpose of supporting existing players and discovering and encouraging new players. The long term goals are to engage more ladies into the County structure, increase greater participation in County competitions and to build a nucleus of players for the 1st and 2nd team selection. The inception was a "Start of Season" golf day at East Brighton Golf Club with 34 ladies taking part on the day. Sixteen players were then selected and invited for coaching days with Ryan Fenwick, Sussex Lead Coach and Matt Miller a Body Conditioning Coach from West Hove Golf Club.
The programme for these days commence with a presentation from Ryan and Matt in their qualified skills explaining the expectations to be a squad member and how to achieve this on and off the golf course. In preparation for selection the players finally play a round of golf in a medal format, under pressure, and their performances will be observed to shape the selection for representing the 1st and 2nd teams and ultimately the squad to represent Sussex in County Match Week at Sundridge Park Golf Club in June.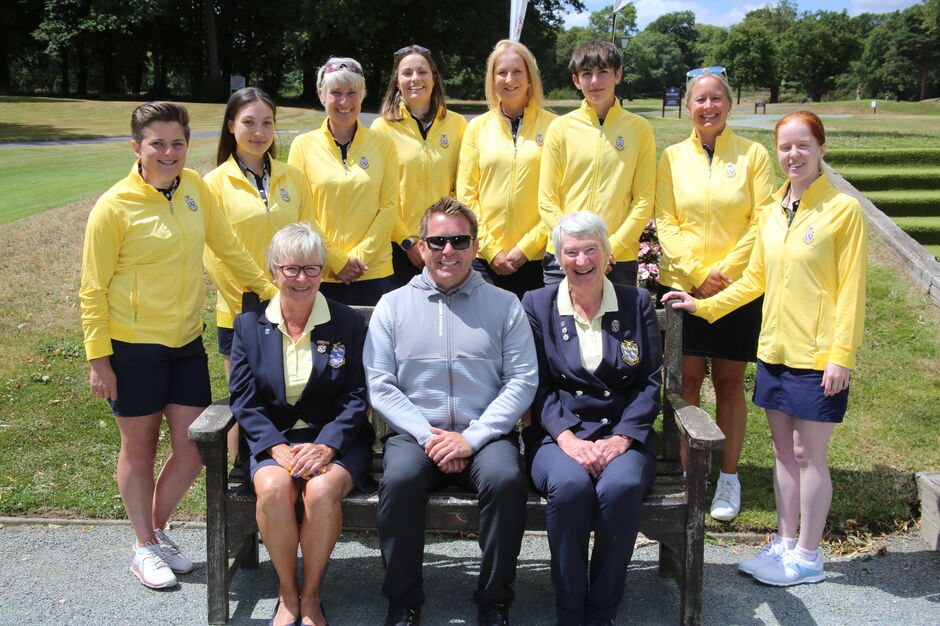 1st Team
Our County 1st Team is announced each season after the County Championships. Whilst we play a number of friendly matches, the highlight of the season is County Match Week each June when we play Hampshire, Kent, Middlesex and Surrey. The winner of County Match Week goes on to represent the region in the National Final in September. A development programme is in place for the 1st Team squad.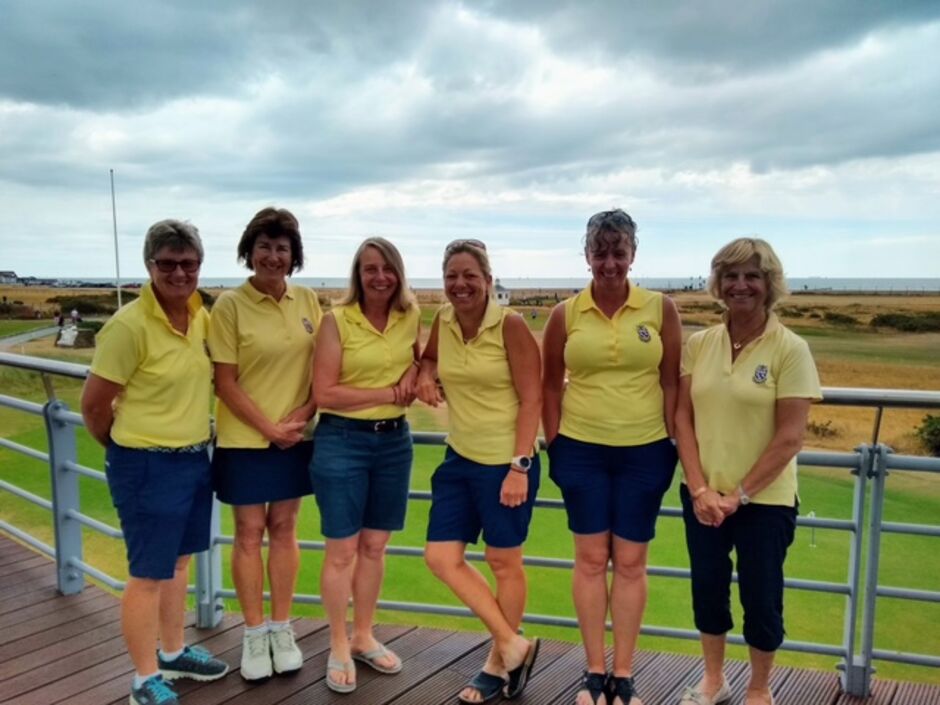 2nd Team
Our 2nd Team play a number of friendly matches, and compete against Hampshire, Kent, Middlesex and Surrey for the Stovold Trophy every year. Sussex won the Trophy in 2015 and 2016. The team is selected from single figure handicap players brought to our attention through events and by clubs, and we aim to develop our young talent by including our Elite Squad Juniors in the team. Sally Brown (Ifield) is our 2nd Team Manager.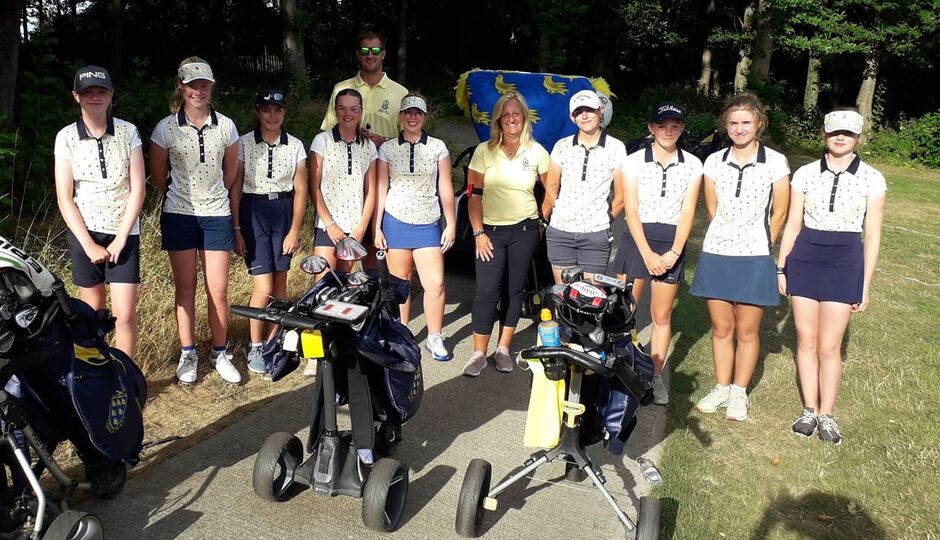 Juniors
We have a number of development programmes for the girls and details are found on our Junior Coaching Pages. Louise Simmons is responsible for working with the Juniors and organises the Junior Events with her committee. She is always keen to hear from any youngsters who are looking for a way into golf or for information about golf in their area. One of the highlights of the Junior Program is County Match Week which takes place every year in August. During 2019, County Match Week was hosted by Sussex at Haywards Heath GC and the Sussex Junior girls were the victors! If you'd like to know more, please contact Louise Simmons.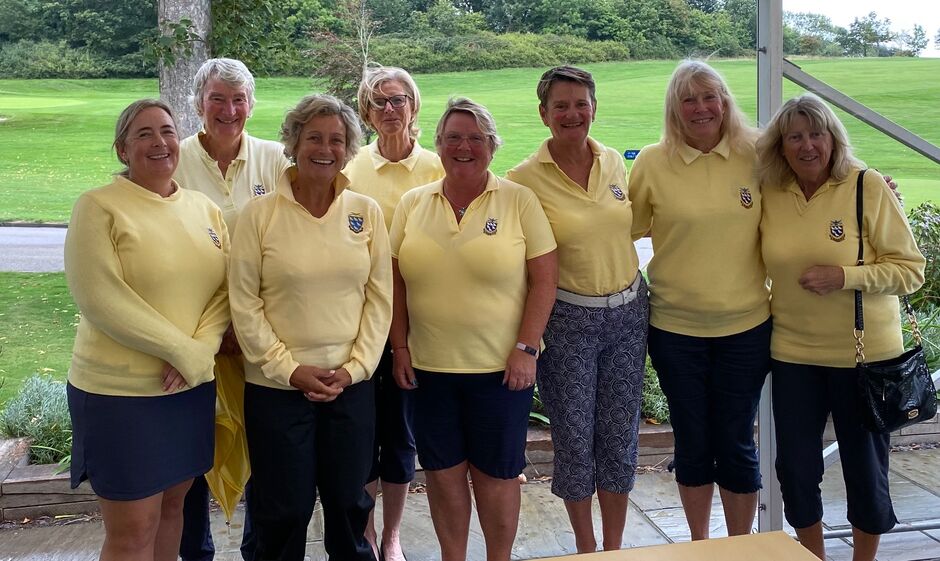 Seniors
Our Seniors play friendly (but competitive!) matches against Berkshire, Surrey, Kent and Hampshire, as well as the Inter-Counties Strokeplay Championship each September. Aged 50+ with handicaps of 10 and under, the County President is Team Captain. We also play in a Seniors League (singles matchplay) against Surrey, Kent, Essex and Middlesex, and have won the Mulligan Larsen Bowl in 2015, 2016, 2017 and 2018. We have a Veterans match (aged 60+) each year against Hampshire. Our Seniors Team Captain is Sara Whittaker (Willingdon) and our Friendly Match Captain is Deborah James (Dyke).