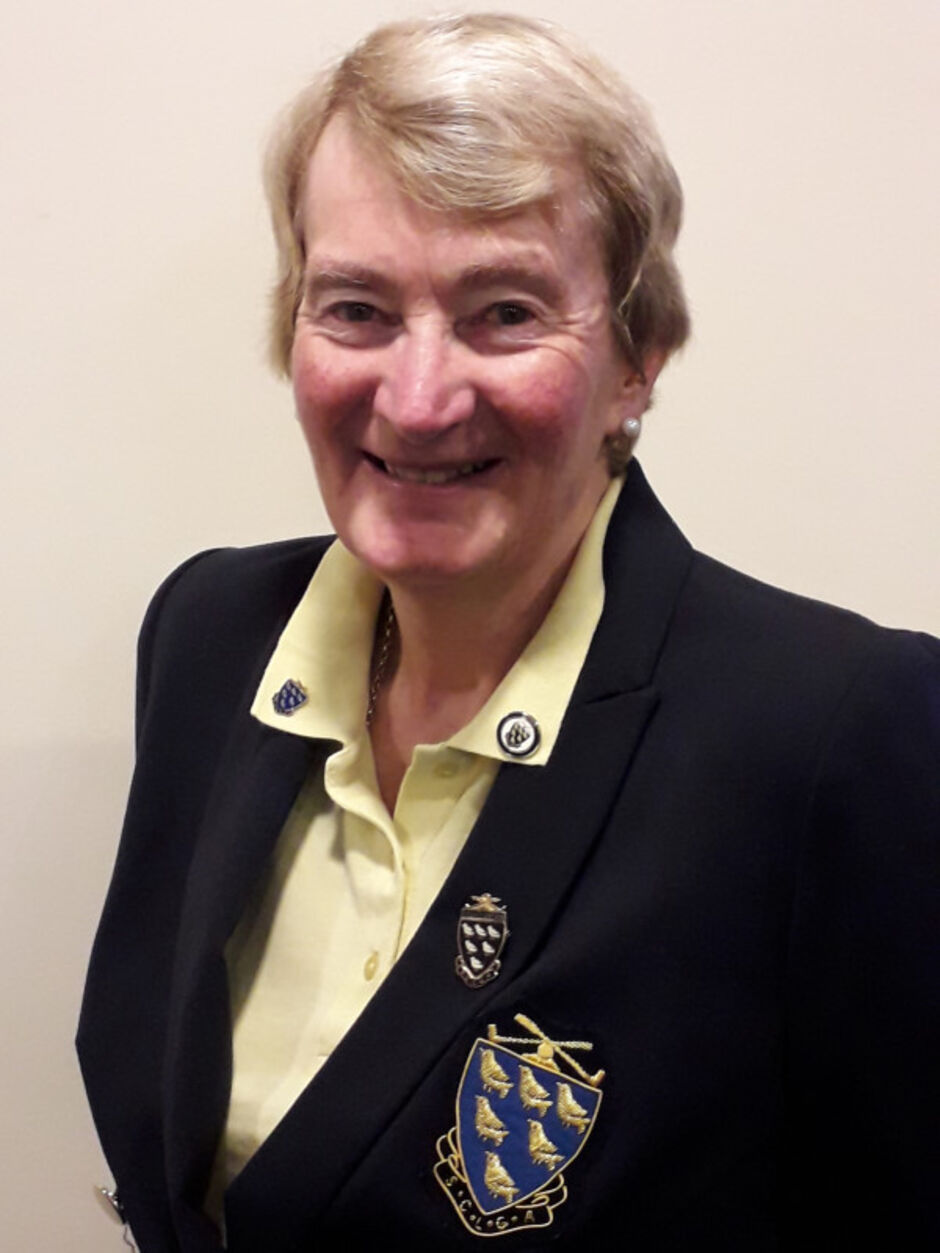 Pat Johns, County Captain
l am honoured to be elected as County Captain for Sussex for the next two years. It's an exciting time to to be leading the SCLGA Ltd as we tackle new initiatives from the World Handicapping System and England Golf during 2021.
I believe we have an obligation to grow the game in Sussex at all levels and ages - from 8 to 88! I hope we offer opportunities in our teams and competitions for girls and ladies to play, enjoy and have fun whether it is at elite level or in our social competitions such as the Spring Rumble and Autumn Bowmaker.
I was hoping to welcome many of you at our events and competitions but Covid-19 and social distancing rules and regulations have significantly changed all our plans. Fortunately, some of our events have gone ahead and we finish the year with the Prue Riddiford Bowmaker at Royal Ashdown Forest and the Glenda Ricketts at Nevill GC. Thank you to all people involved, whether playing or organising.
If you wish to contact me regarding the SCLGA, new ideas, or even joining the main committee or helping with the Juniors, then please email me here.
Pat Johns
COUNTY CAPTAIN
What Do We Do?
Today, we have 57 affiliated clubs with nearly 3,800 female playing members in Sussex. Our role is wide ranging, including:
Provide a framework for amateur ladies golf in Sussex
Promote and encourage play at all levels
Identify and nurture talent
Develop our elite golfers and select teams to represent the county
Represent Sussex in national issues and debate
Work collaboratively with Clubs and other organisations in pursuit of the above (eg the mens' Sussex County Golf Union, County Development Officer and England Golf)
About Sussex County Ladies Golf Association
SCLGA was initially created as Sussex County Ladies' Golf Club and they held their first meeting in Lewes in 1900, with their six founding members Ashdown Forest, Bexhill, Crowborough, Hastings, Royal Eastbourne and Seaford. Today, there are 58 clubs in Sussex affiliated to the SCLGA, with nearly 3,800 members. The county colours of canary yellow and blue were adopted in the 1960's.
The Sussex County Championship was inaugurated in 1923, and all our County Champions have played inter-county matches for Sussex. It is now the Champion's honour and privilege to lead the County team, and in recent years she has had an automatic place on the County Committee and the Selection Committee.
At the AGM of 4th November 2019, the members gave unanimous approval for the business of the Association to transfer from an unincorporated body (SCLGA) to a Limited Company (SCLGA Ltd).
AGM
Our AGM takes place every year on the first Monday in November at The Charmandean, Forest Road, Worthing, BN14 9HS. The 2020 AGM took place on Monday 2nd November 2020 via a Zoom link.
The AGM of SCLGA Ltd will take place on Monday 1st November at the Charmandean Centre in Worthing (providing that this is allowable under any Covid restrictions in place at the time). An Agenda will be sent out no later than 3 weeks in advance of that meeting.