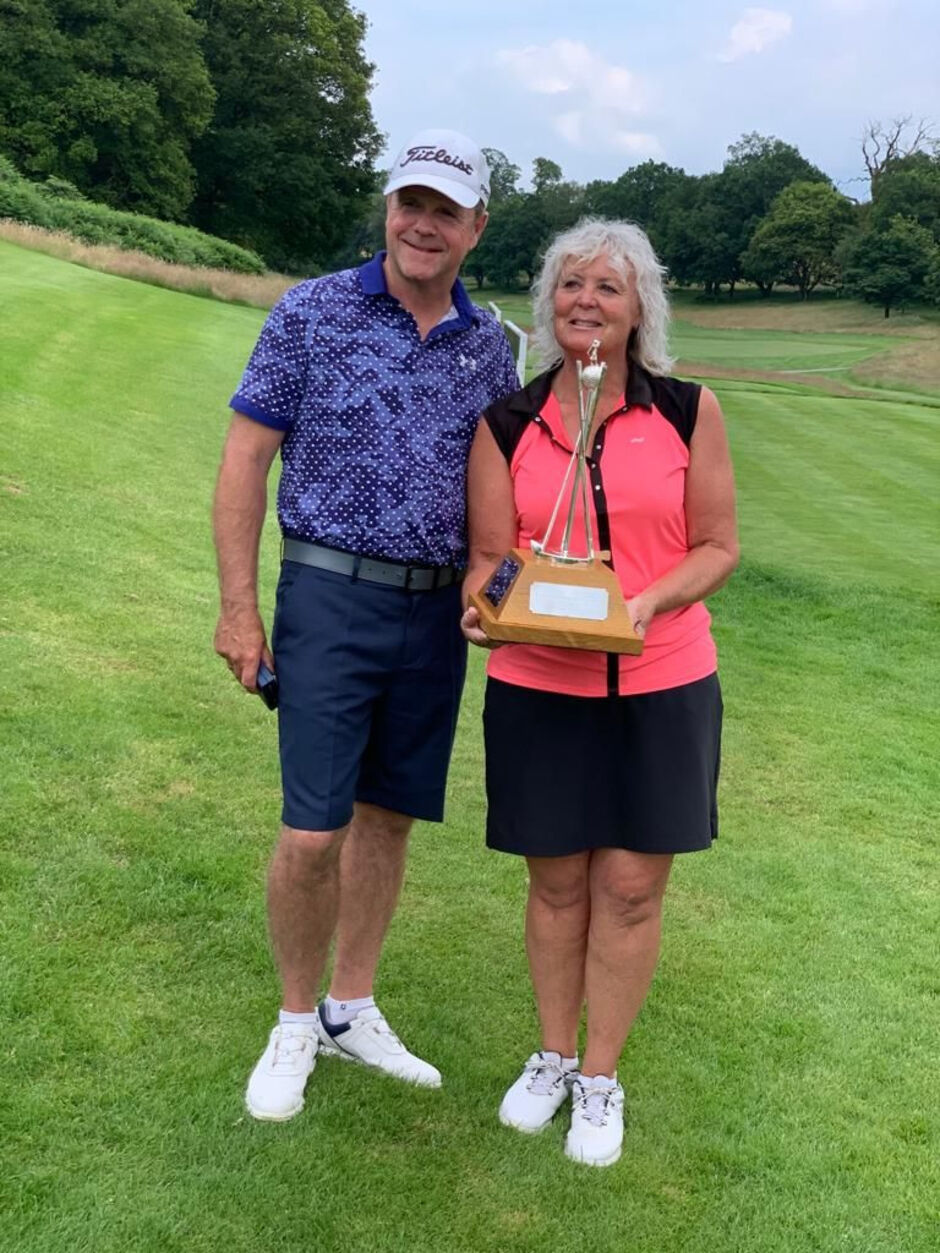 Aileen Greenfield, originally Aileen Secrett, joined Pyecombe GC in 1975 at the age of 10. During her time at the club she has won countless trophies at County, Regional and National level. In 2018 she was crowned English Senior Ladies Amateur Champion followed by the English Senior Ladies Strokeplay Champion in 2019. In 2021, she won the British Women's Senior Amateur Championship following a play off at Ashridge Golf Club in Hertfordshire. She has twice been awarded the Morrice Cup by the SCLGA for outstanding player of the year.
In addition, Aileen has held course records at Pyecombe, Royal Eastbourne, Willingdon, East Sussex National, Brighton & Hove and Piltdown.
She has represented England in the Senior Home Internationals against Wales, Scotland and Ireland in 2016, 2017, 2018, 2019 and 2021.
Achievements

Pyecombe Ladies Club Champion 37 times (34 years consecutively)

Sussex Interclub Foursomes Champion – 5 times

Sussex Interclub Scratch Team Champion member 2014

Sussex Team Foursomes Champion (Morrice Foursomes) 2006

Sussex 1st Team Player since 1982, Sussex Girls Champion 1983

Sussex County Champion Finalist 12 times
Winner 2002, 2007 & 2010

English Senior Women's Strokeplay Championship
2015 runner-up, 2016 runner-up, 2017 3rd place, 2019 winner, 2021 winner

English Senior Amateur Championship
2016 quarter-finalist, 2017 runner-up, 2018 winner

Represented England in the Senior Home Internationals
2016, 2017, 2018, 2019, 2021

Represented England in the European Senior Team Championship
2017, 2018, 2019