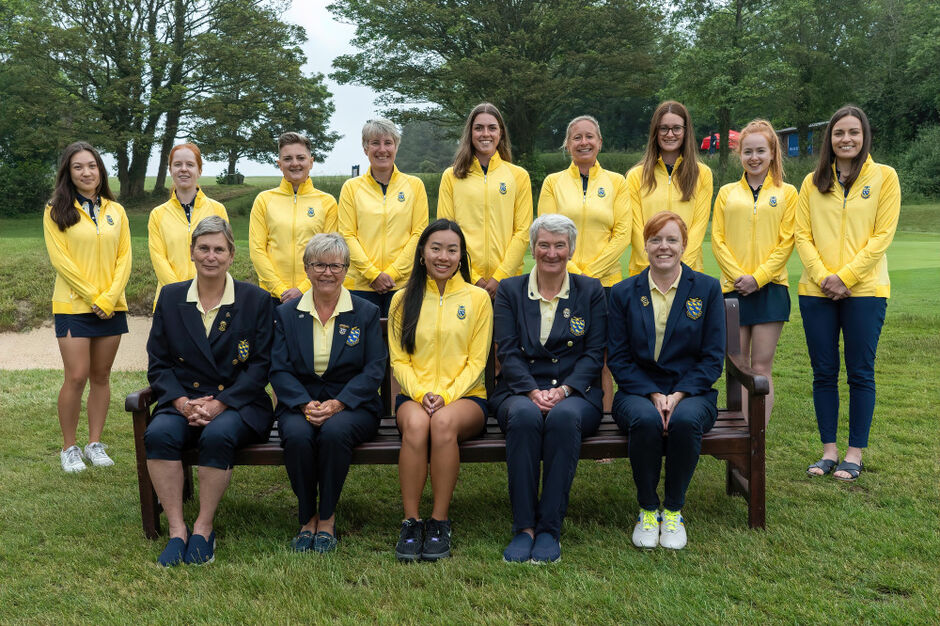 SCLGA 1st team - 2021
- Chloe Briance - Bognor
- Holly Crompton - East Brighton
- Sasha Gardner - Chartham Park
- Yasmin Hang - Golf at Goodwood
- Salysa Mason - Cottesmore
- Ellen Nicholas - Ham Manor
- Brandy Rook - Royal Eastbourne
- Heather Tidy - Bognor
- Emma Whitlock - Sweetwoods Park
- Elodie-Jane Yates - Ham Manor
If youre interested in playing for the 1st Team or would like to find out a little more, either
email Pat Johns
, or for the 2nd Team, please
contact Sally Brown
.
1st Team
The 1st team represent Sussex in County Match Week which takes place annually against Hampshire, Kent, Middlesex and Surrey. County Match Week in 2019 was at Hendon GC in Middlesex with the usual format of three foursomes matches in the morning and six singles matches in the afternoon. Surrey were the winners and went on to represent the South in the National Finals in September, finishing 3rd to Lincolnshire, and Gloucestershire the ultimate English Womens County Winners.
For 2020, Sussex were expected to host County Match Week at East Sussex National from 29th June to 3rd July. Unfortunately, this event was cancelled due to Covid-19. Worthing GC hosted County Match Week in 2021 from 21st to 23rd June with Surrey winning again.
If you're interested in playing for the 1st Team or would like to find out a little more, then please email Pat Johns, the Sussex County Captain.