2023 Senior Ladies Inter Counties Team Championship
Today saw the Senior Ladies Inter Counties Team Championship held at Highwoods Golf Club where we had 10 teams competing with 4 players per team. The following counties were represented: Sussex, Surrey (2021 Winners), Berkshire, Buckinghamshire, Oxfordshire, Hertfordshire, Essex, Hampshire, Kent, Middlesex. Last years event was to be hosted by Oxfordshire however was cancelled due to HRH Queens funeral.
The day started with a beautiful autumnal morning which quickly led into a very windy and wet day but the predicted thunder and lightning steered clear off the coast. Players expressed experiencing a well-presented golf course but the wet and gusty wind made for challenging golfing conditions. The competition was based on 18 Holes scratch, Teams of 4 with aggregate of the 3 best scores to determine the winners.
Congratulations to the winners - complete team results can be viewed here and individual scores here.
Winners: Sussex County
Player 1: Karen Sykes – Worthing Golf Club
Player 2: Paula Carver – Worthing Golf Club
Player 3: Clarissa Bushell - West Sussex Golf Club
Player 4: Katherine Russell - Royal Ashdown Forest Golf Club
Score: 243
2nd Berkshire score: 244
3rd Surrey Score: 245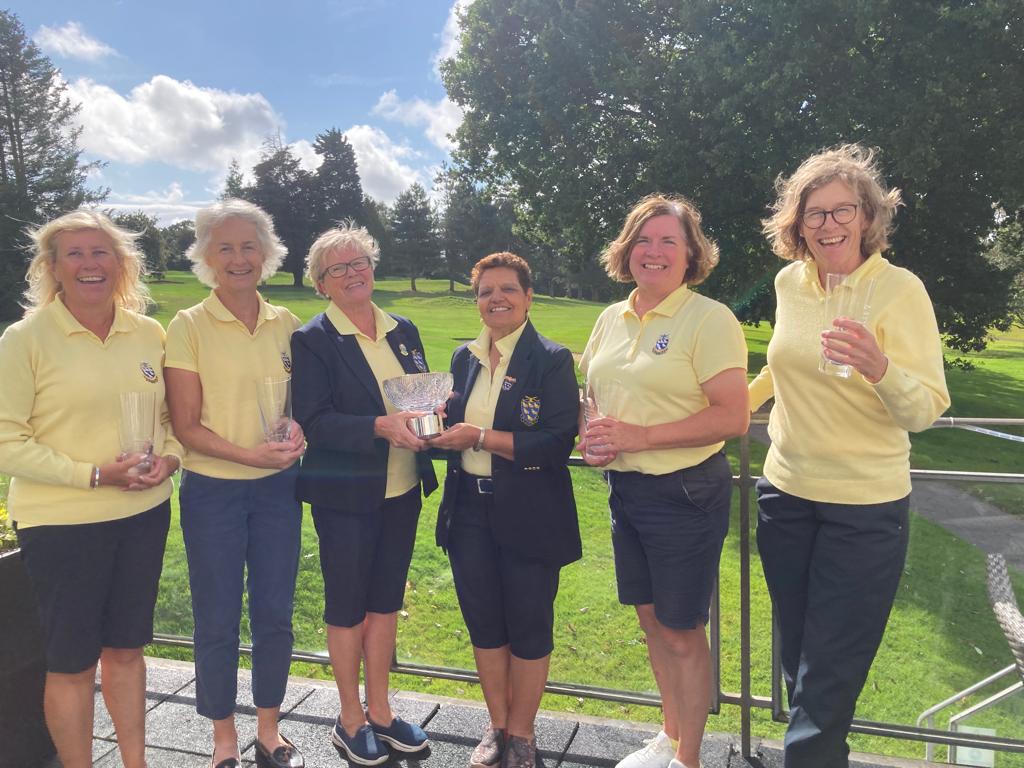 Our thanks to Highwoods for hosting this successful competition. 2024 Competition will be hosted by Berkshire.