2022 AGM
First, an apology. We've had some technical issues, which means that we haven't been able to publish the long-awaited draw for next year's divisional groups. We hope this will be resolved tomorrow.
The AGM is always a time to take stock and reflect, but this meeting, our first "normal" one after the disruption of 2020 and 2021, felt all the more special. Matches were won and lost, trophies gained and retained, but the abiding feeling is that we are very lucky to be back playing the game we love with friends from across our wonderful County of Sussex. It was also the chance to thank Pat for the great work that she did during a very difficult time, and to welcome Jane at the helm.
In no particular order, the 2022 winners: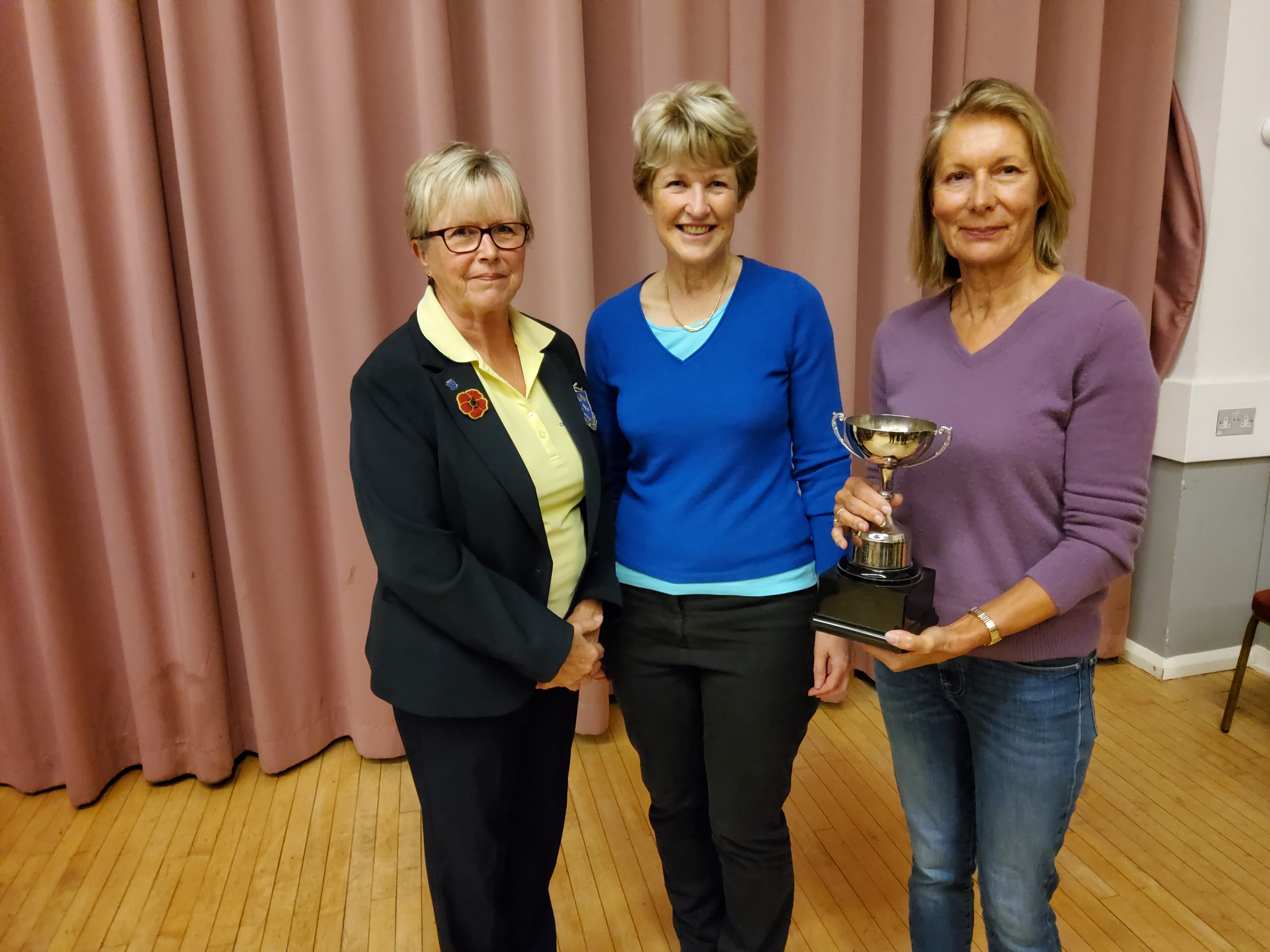 Spring Rumble Winners: Judith Dingle and Jill Nickalls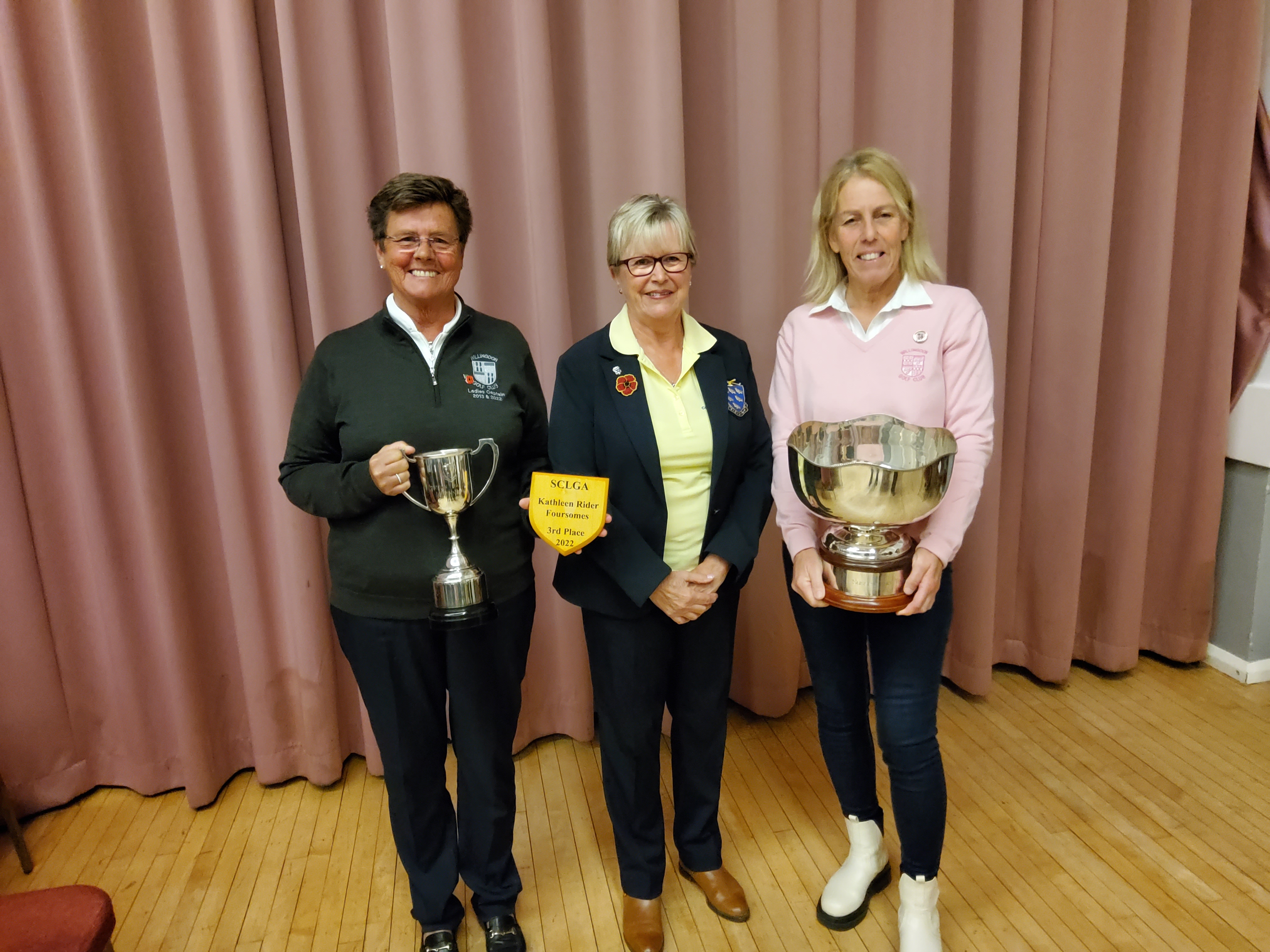 Willingdon, winners of Div 1 handicap, Trio Trophy & Kathleen Rider 3rd place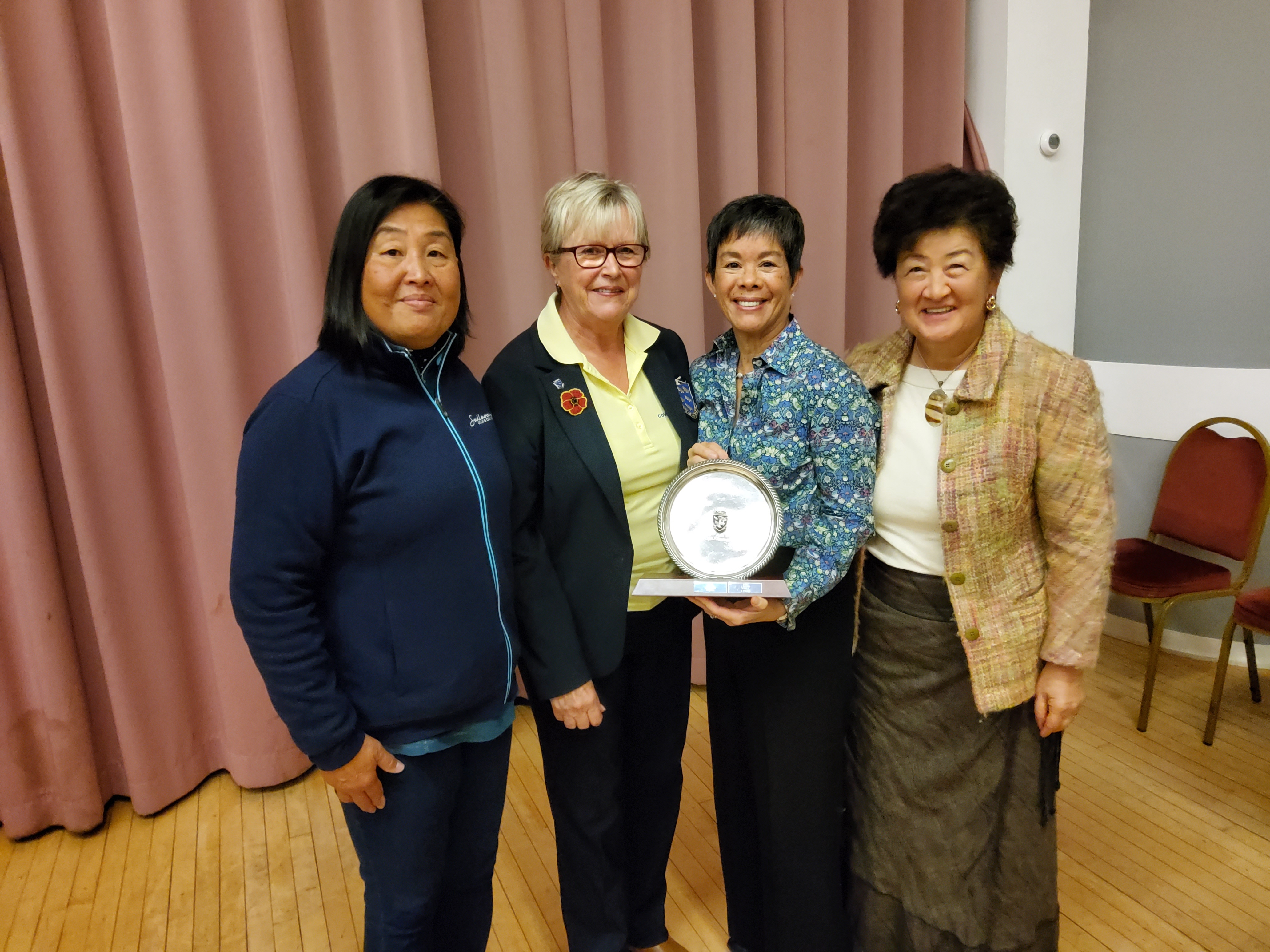 Prue Riddiford winners: Copthorne/Royal Eastbourne/Sedlescombe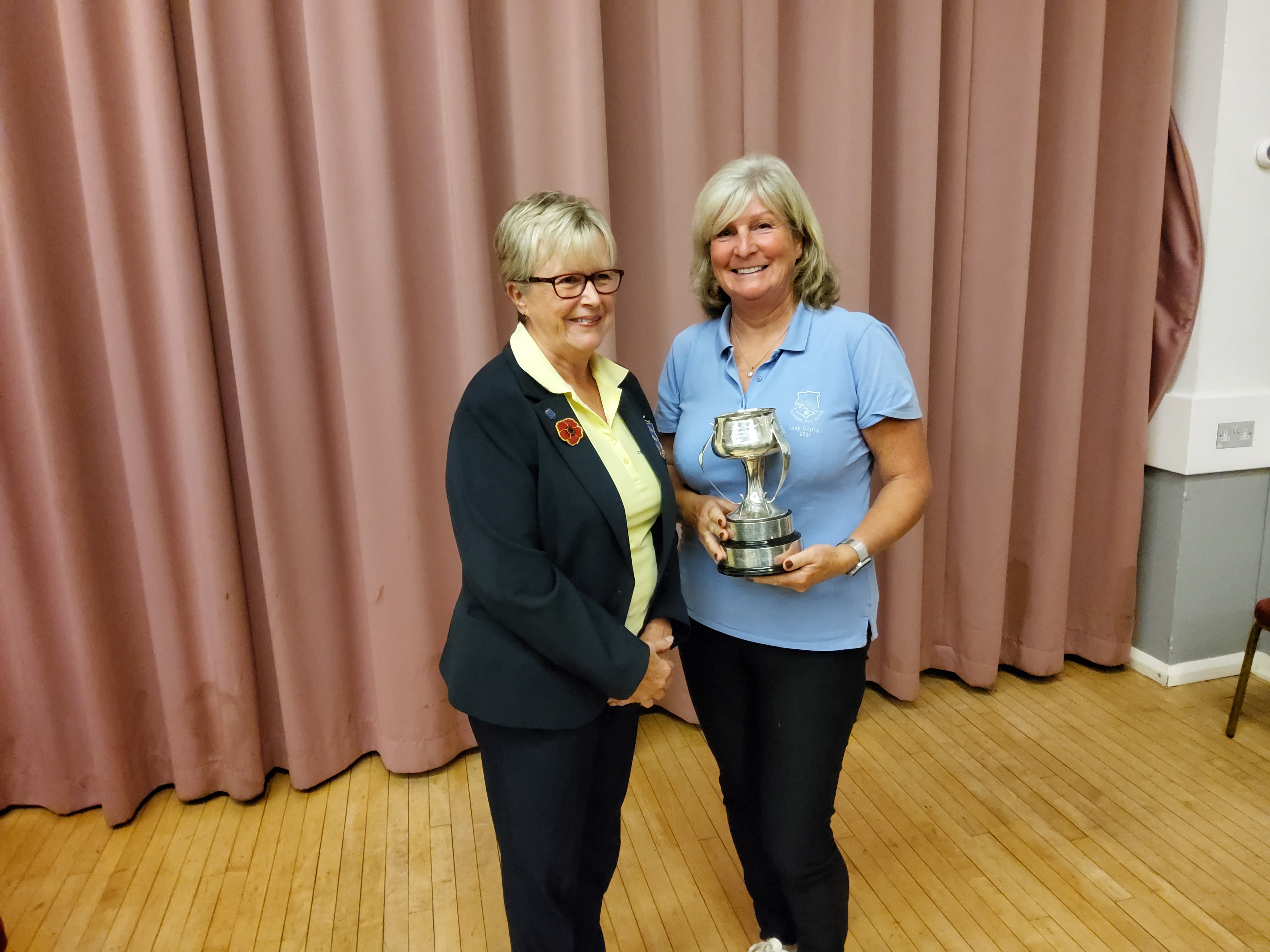 Cuckfield, winner of the Senior Waltz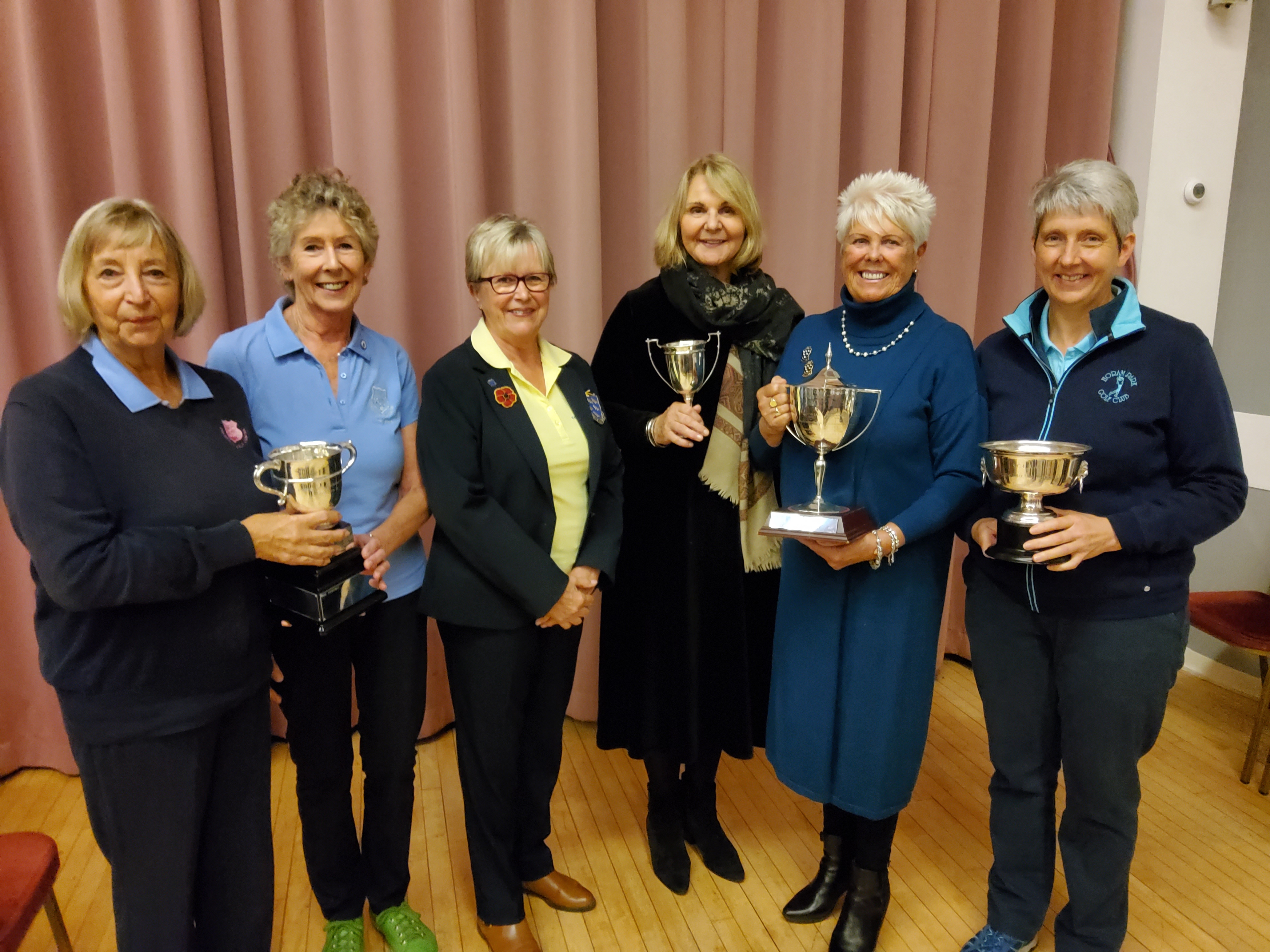 Division winners: Cuckfield, Willingdon, Royal Ashdown Forest, Dyke, Horam Park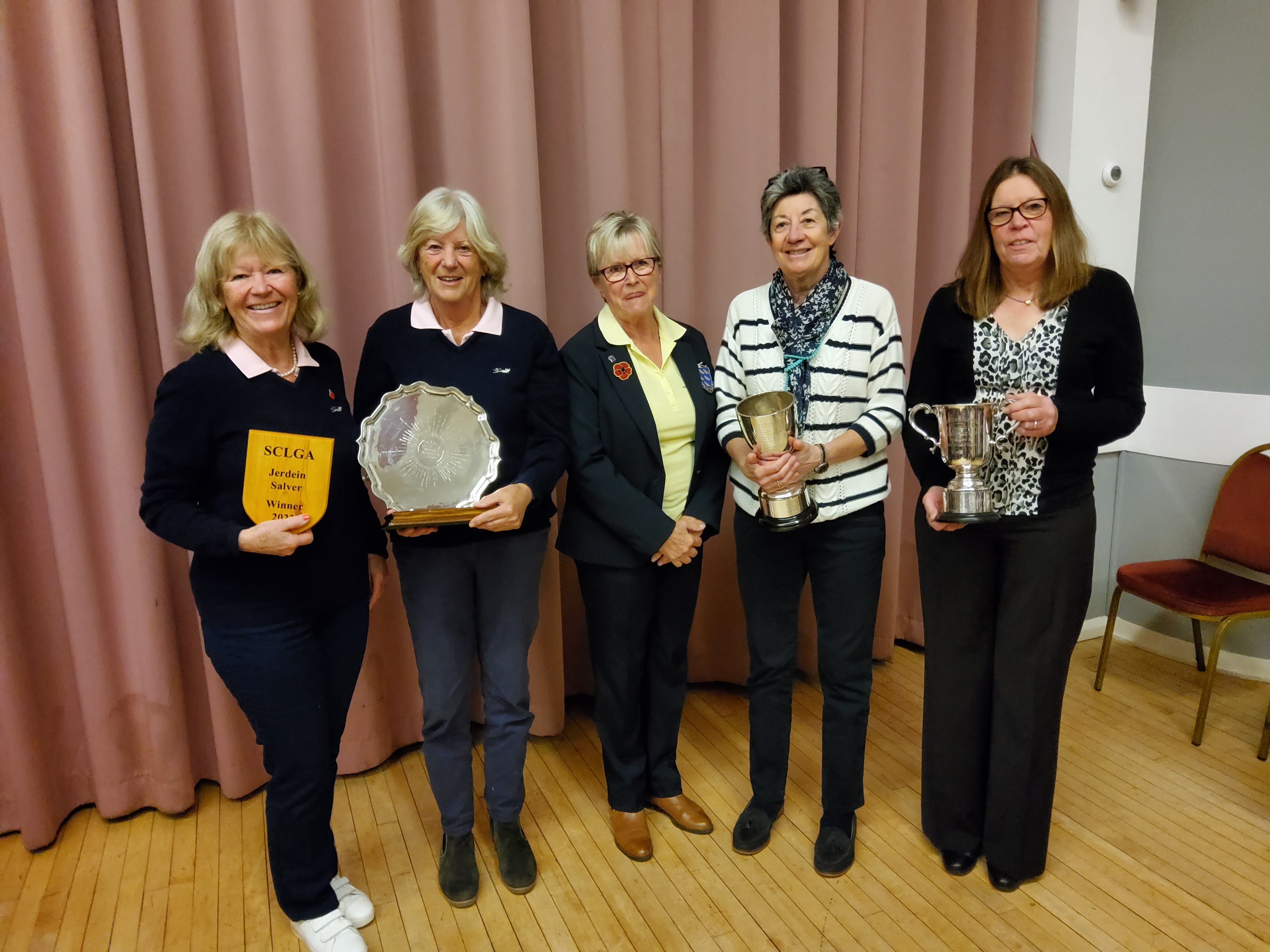 Jerdein Salver (Rye), Kathleen Rider (Cottesmore), Scratch Foursomes (Nevill)
Elodie Yates - County Champion, Karen Sykes - Langridge Salver & Seniors Scratch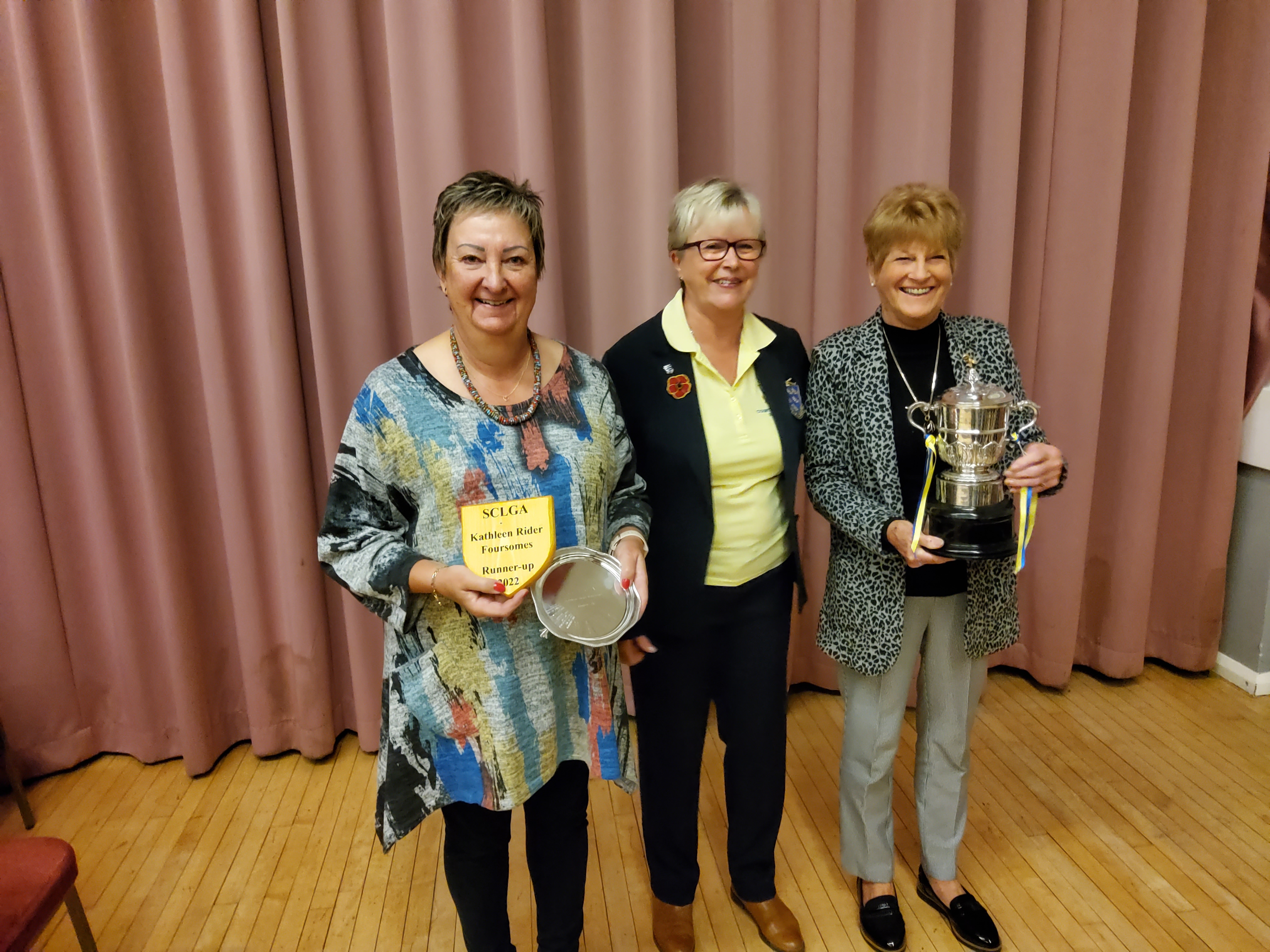 Kathleen Rider runners up Chartham Park & Morrice Foursomes winner West Hove
Another notable winner this year was Aileen Greenfield. Her list of achievements is too long to give here, but her latest successes have been winning the Beryl Pockett Salver this year (left) and the English Senior Women's Strokeplay Championship last year, and she has represented England in the European Senior Team Championship as well as in the Senior Home Internationals. She was presented with a very well-deserved lifetime achievement award (right).