England Golf Australian Spoons Regional Final – South
Haywards Heath Golf Club
1st August 2022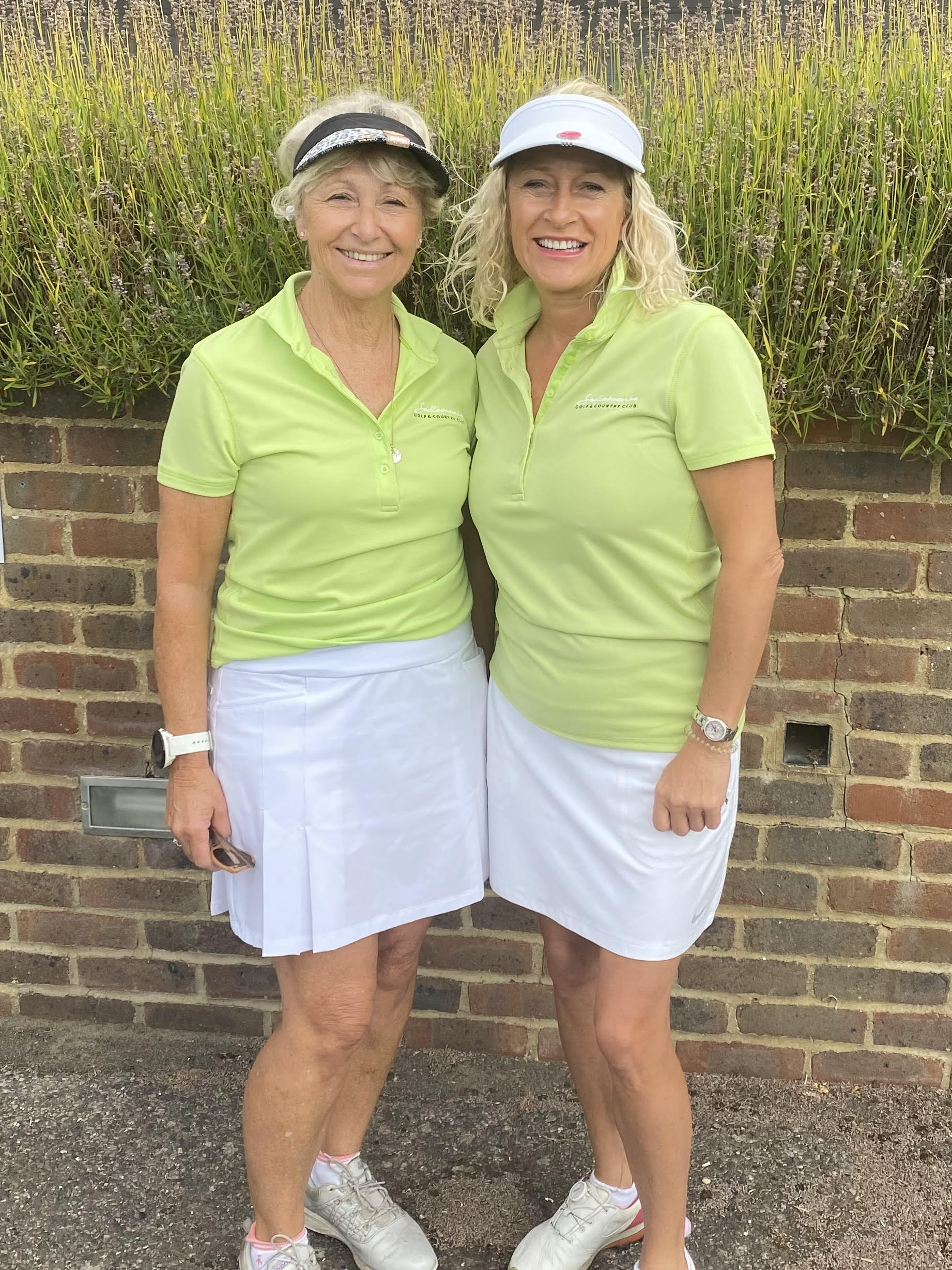 This event was open to all ladies with a handicap index of 15.0 – 54.0. All Southern region clubs were eligible to enter this Foursomes competition, with each club first holding their own qualifying competition to find their club winners, who were then entered to this regional final. 53 teams qualified from Sussex, Kent, Hampshire, Surrey and Middlesex.
The day started with some excited and nervous players – for some this was their first real event they had played away from their home clubs, or County. Pat Johns the Sussex County Captain started the first of the morning ladies, with Jane Covey, the Sussex President taking over mid-morning. Almost 4 hours of tee times, with lots of instructions on the first tee to ensure all the ladies went out feeling a little more confident. Two referees were out on buggies to answer any queries on the course, should they be needed. Many thanks to the officials of the day.
All the ladies came in with smiles on their faces having enjoyed their days golf, having made a few new friends along the way. Some a little more pleased with their scores than others. Haywards Heath provided a delicious meal for all the players – quite something to please everyone. A massive thank you for the organisation in the kitchen to feed all the players seamlessly as they came in. Not an easy task with 106 players.
Haywards Heath Golf Club could not have done more to assist us with the running of this event. The office, the kitchen, the green staff, all must be thanked for all they did. Lady Captain, Lorna Tuttle, and two of her ladies who played as markers must also be thanked for giving up their day to help in any way that they could.
The winning team came from Sussex – Lisa Hawkins and Elaine Parkes from Sedlescombe Golf Club came in close to the end with a stunning 43 points. Many congratulations to them. We wish them all the very best of luck in the final. They are now invited to a Gala Dinner on 11th August followed by the final to be played on 12th August at Woodhall Spa – the home of England Golf. We will be watching the England Golf website keenly, wishing them well.