The team
Samantha Worsey (Horsham) - Junior Captain
Beatrice Cheverton (Nevill)
Amelia Roberts (Ham Manor)
Millie Lynsdale-Nock (Horsham)
Georgia Young (Cowdray)
Darci Lewis-Bradbury (west hove)
Lottie Peter (Nevill)
Elena Teubler (Nevill)
Olivia Corbin (Chichester)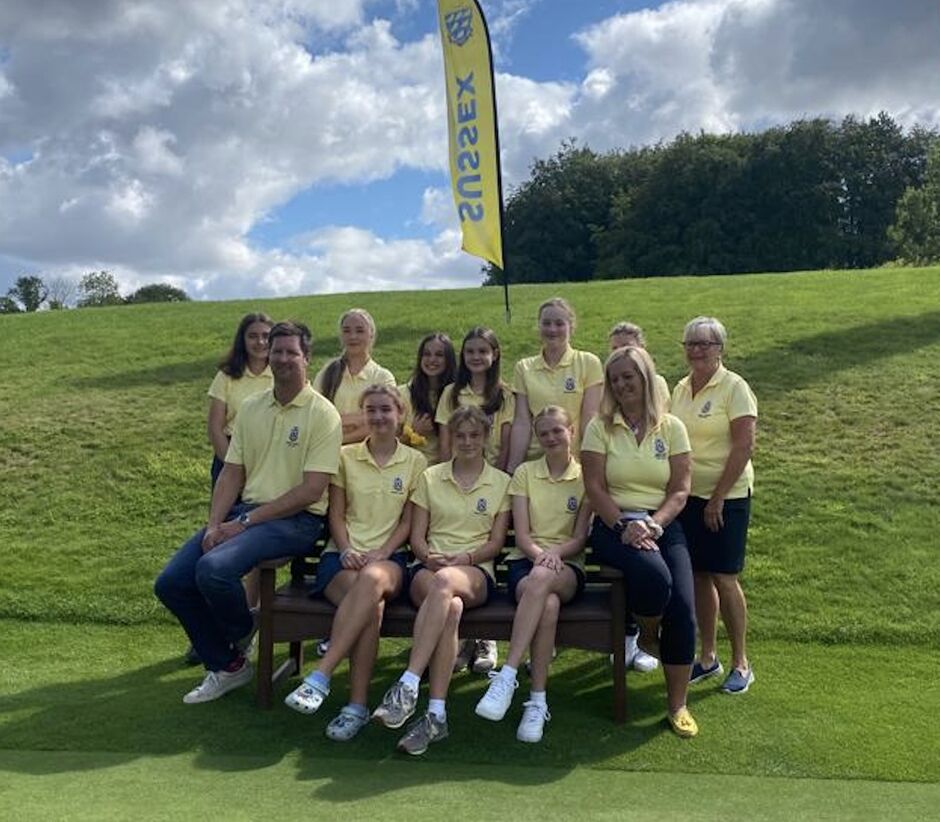 Hampshire are the hosts, 6th - 9th August at Hockley GC.


The format
Each County will play one match against each of the other Counties. The format will be seven singles Match Play. One point for a team win, half a point for a halved match and zero points for a team loss. No individual match will continue past the 18th hole. The competition will be played off scratch.
The Team not playing a match will play a Foursomes. Eight players named in the squad will play in the Stableford Foursomes, to be played over 18 holes. The competition will be off handicap. The pairings can be any combination of handicap.

Competition Report
It was another excellent Junior County Match week, hosted with utmost care and precision by Hampshire Ladies Golf, at the beautiful Hockley Golf Club. Thank you to everyone concerned in organising this special event for all our juniors. Congratulations go to the Surrey girls, who were in top form to win match week, with their exceptionally strong field of girls, and to Hampshire girls as runners up.
The Sussex team were young, and less experienced than the remaining 4 counties, but they performed above and beyond on and off the golf course. Their behaviour and team spirit was impeccable, and the support team of Louise, Rob, and Jane Covey were proud to be there witnessing their highs and lows. There was outstanding golf from all of our juniors, but always up against the odds with the quality of player we were playing. Thank you to Samantha Worsey for being an amazing Junior Captain and role model to our young team.
Our results weren't indicative of the effort and determination these girls put into their matches, starting with a heavy defeat against Surrey in the first match….which meant having to pick ourselves back up, dust off the emotions, and rise to the challenge once more.
High points to note…..we were proud of Rookies, Darci Lewis-Bradbury for winning two of her matches this week and Elena Teubler winning one of hers…..helping to secure the half against Middlesex on Tuesday afternoon, along with Amelia Roberts' win and Georgia Young's half at her second match week.
Congratulations to our wonderful junior team for being part of another amazing match week experience. Whether we walk away with trophies or not, the girls have made amazing memories, gained so much experience, and are being given the opportunity to aspire to some of the incredible golf talent they were up against. I know we will come back stronger from the experience.
Thank you to Bali Bassan, Pat Codd and Karen Parks for supporting us at the beginning of the tournament.