2023 Annual General Meeting: Minutes & Trophy Winners
On Monday, the SCLGA Annual General Meeting was held at The Charmandean in Worthing and we would like to thank all clubs who were able to attend. A copy of the Minutes from the meeting is available here. We are pleased to confirm that all 2024 competitions and draws were published on Monday including the Inter Club Divisional Championships, Trio Trophy and the Morrice Foursomes. These are on the website and also includes details of Ladies Opens from our member clubs with links to registration forms or online entry (where provided).
 
2023: Presentation of Trophies
Awards and presentations from the day are shown below - representatives of the respective clubs collected awards/trophies where individual winners were not in attendance: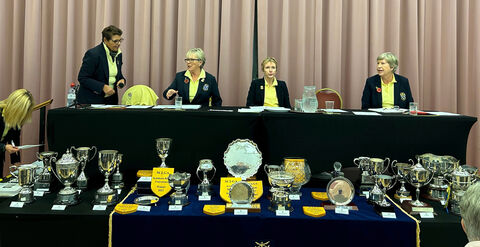 Scratch Foursomes: Heather Tidy & Chloe Briance, Bognor Regis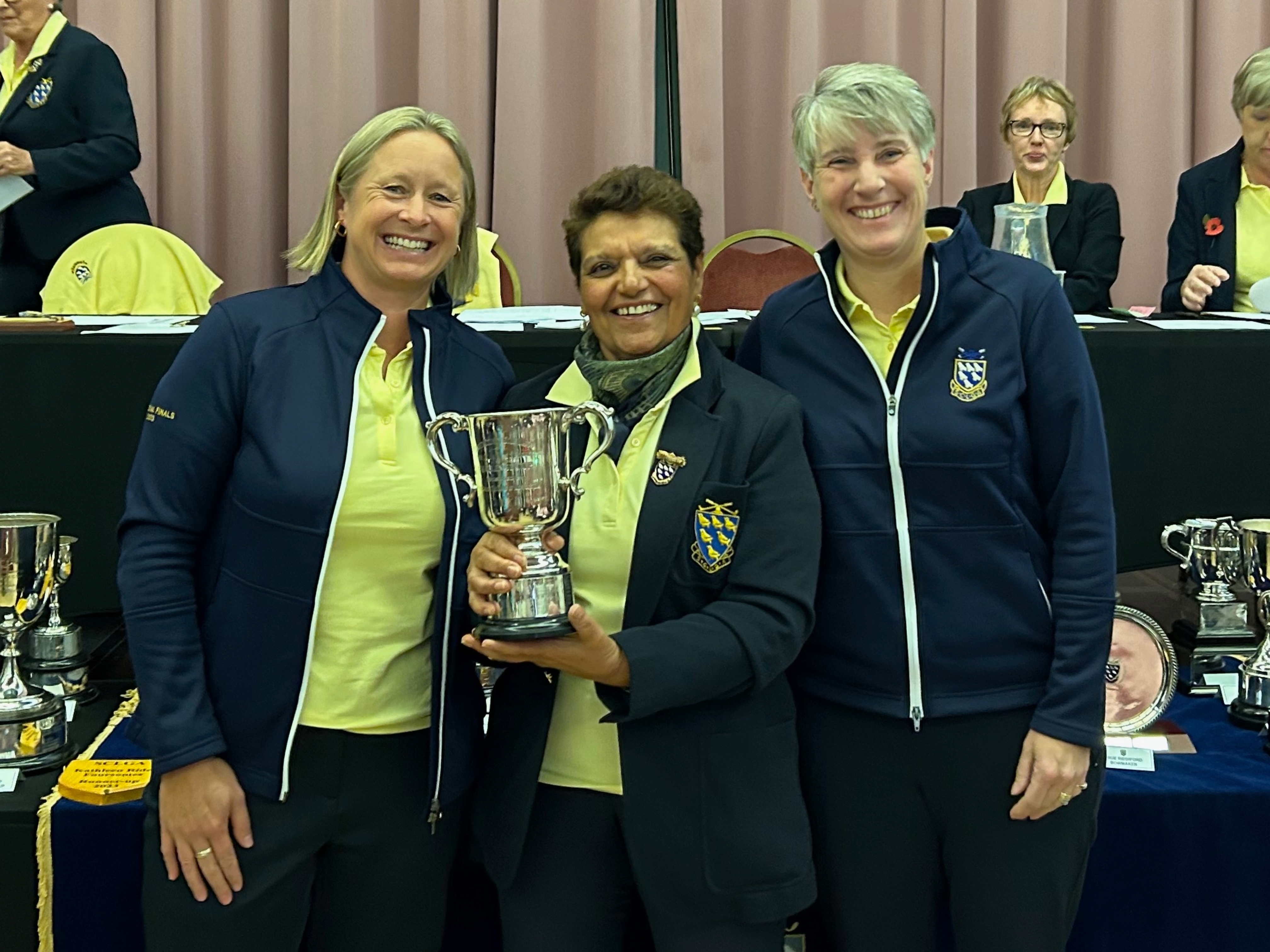 Spring Rumble: Alison Hopson (Royal Ashdown Forest), Jill Nickalls (Mid Sussex), Sarah Brook (Haywards Heath - not pictured)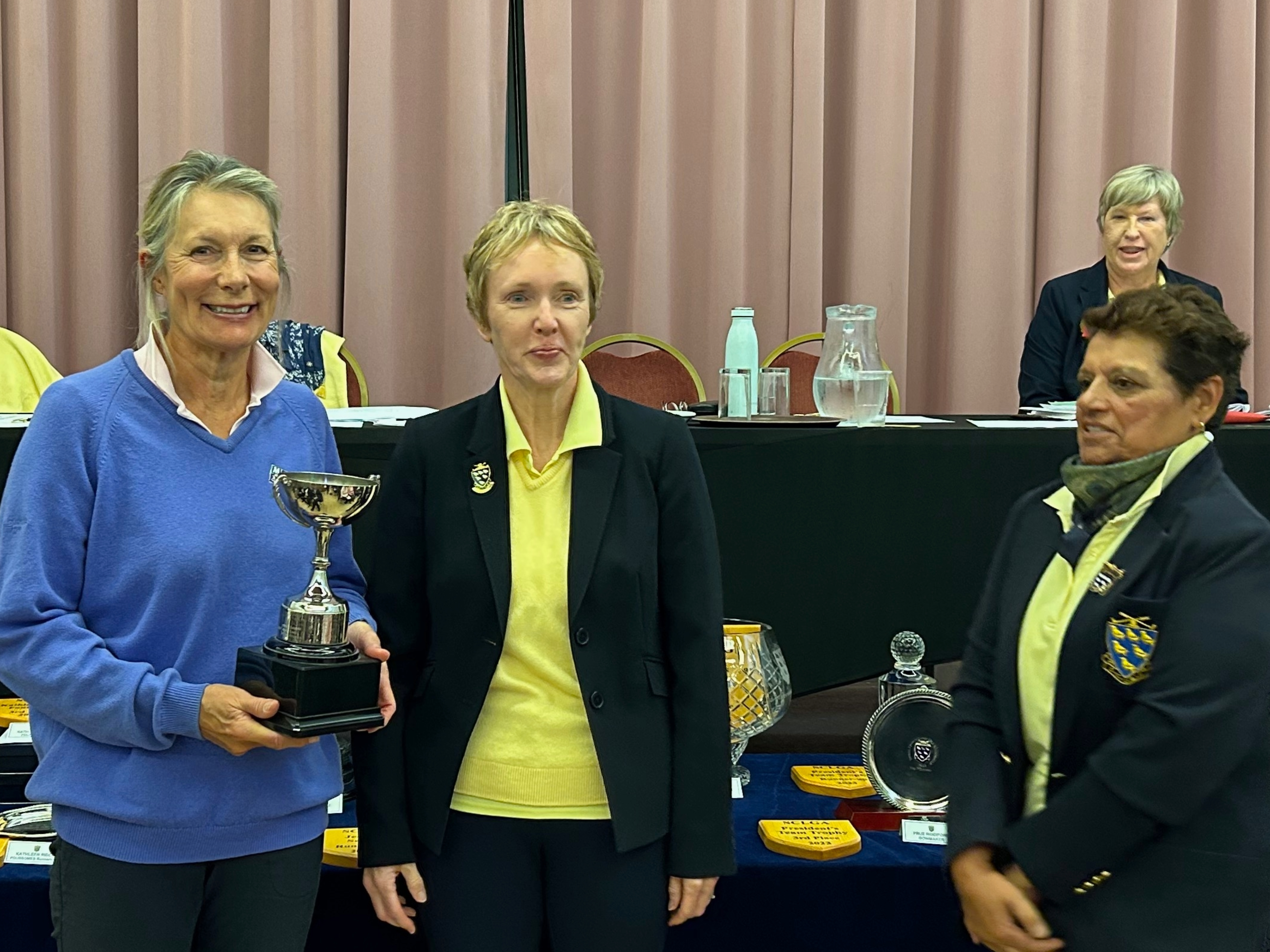 Championship, County Champion: Chloe Briance (Bognor Regis)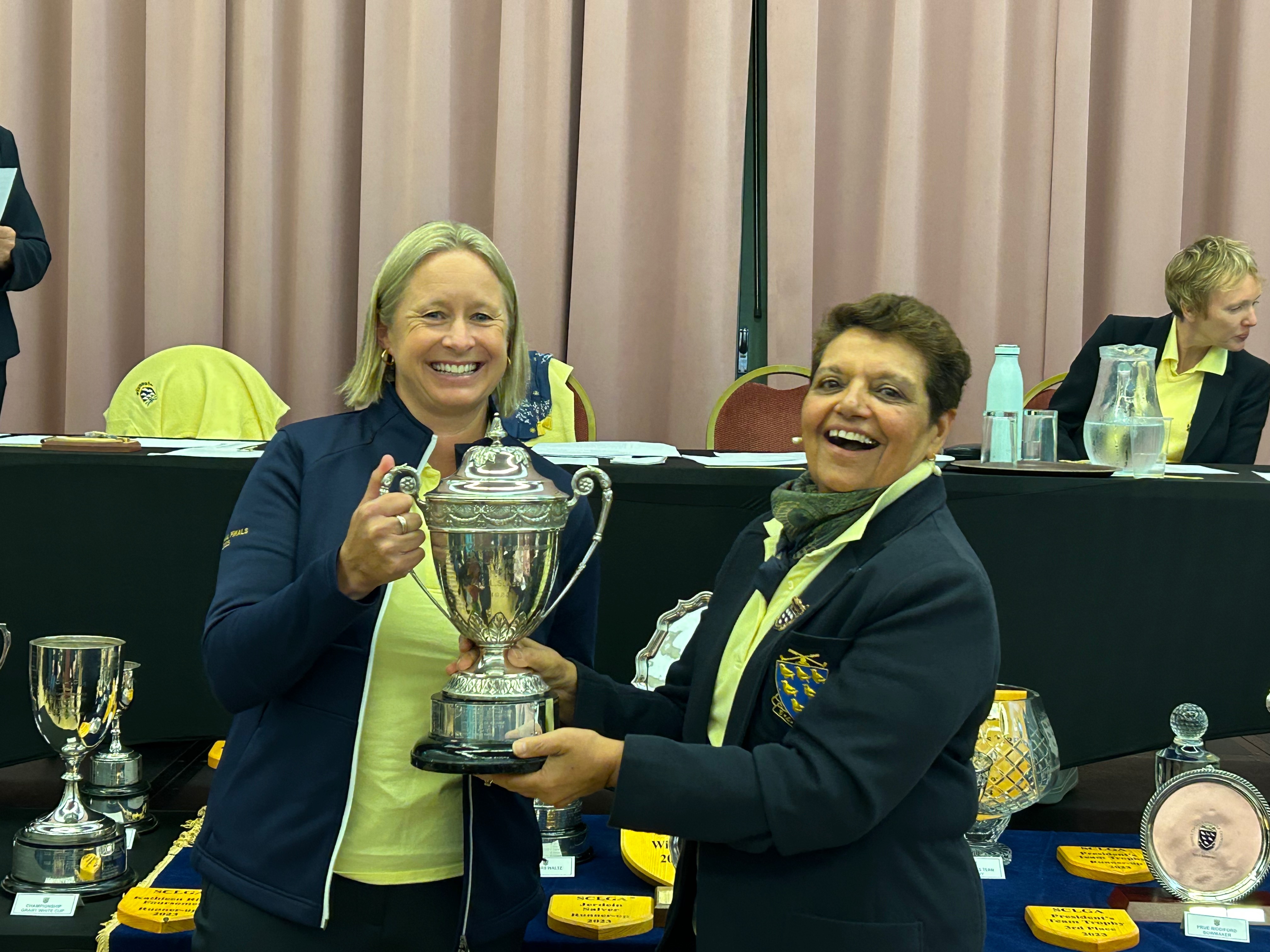 Championship Plate: Elodie Yates (Ham Manor)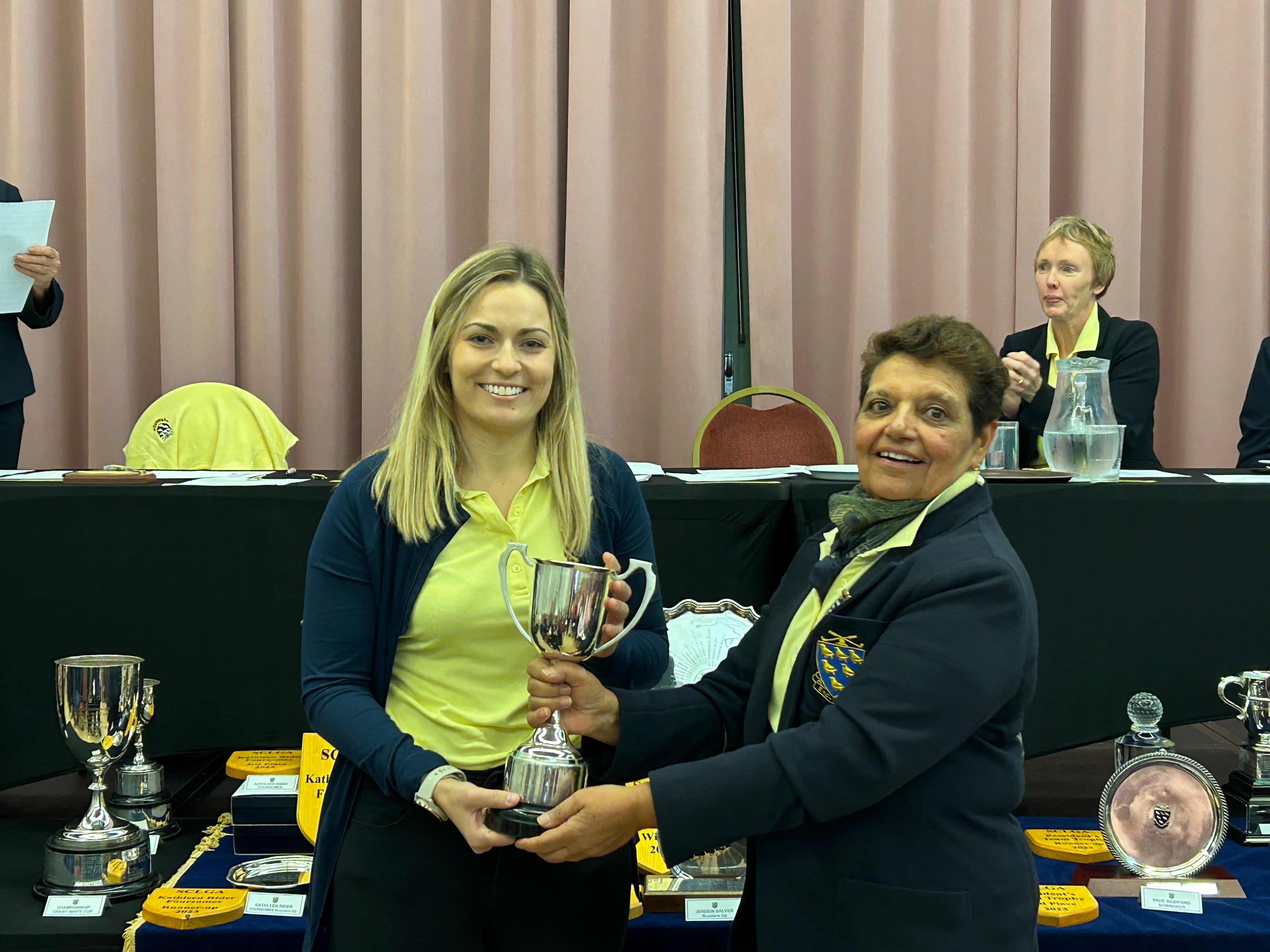 Stobart Cup & Grant White Cup: Maddy Harris (The Dyke)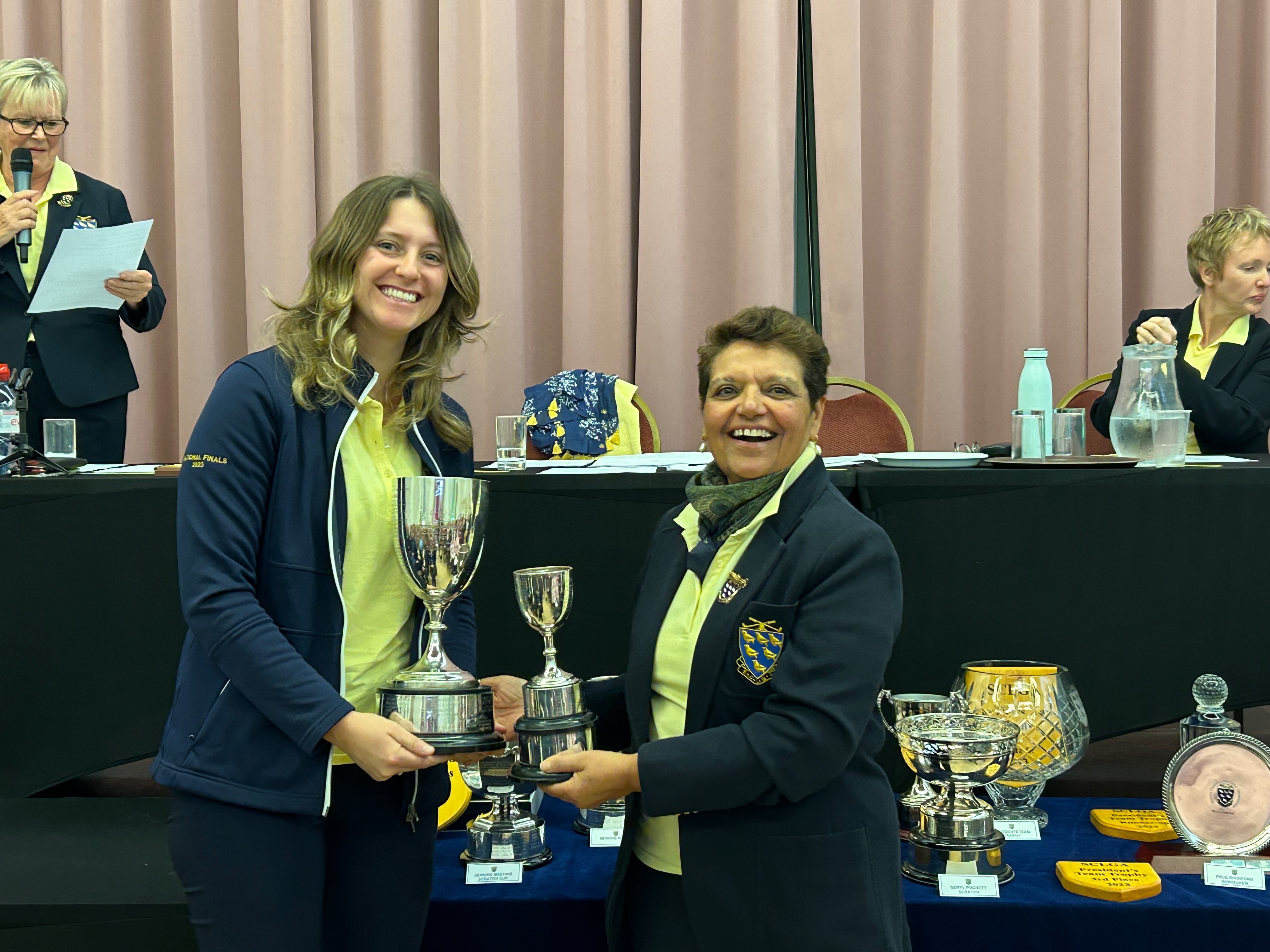 Kathleen Rider Foursomes Winner: Mid Sussex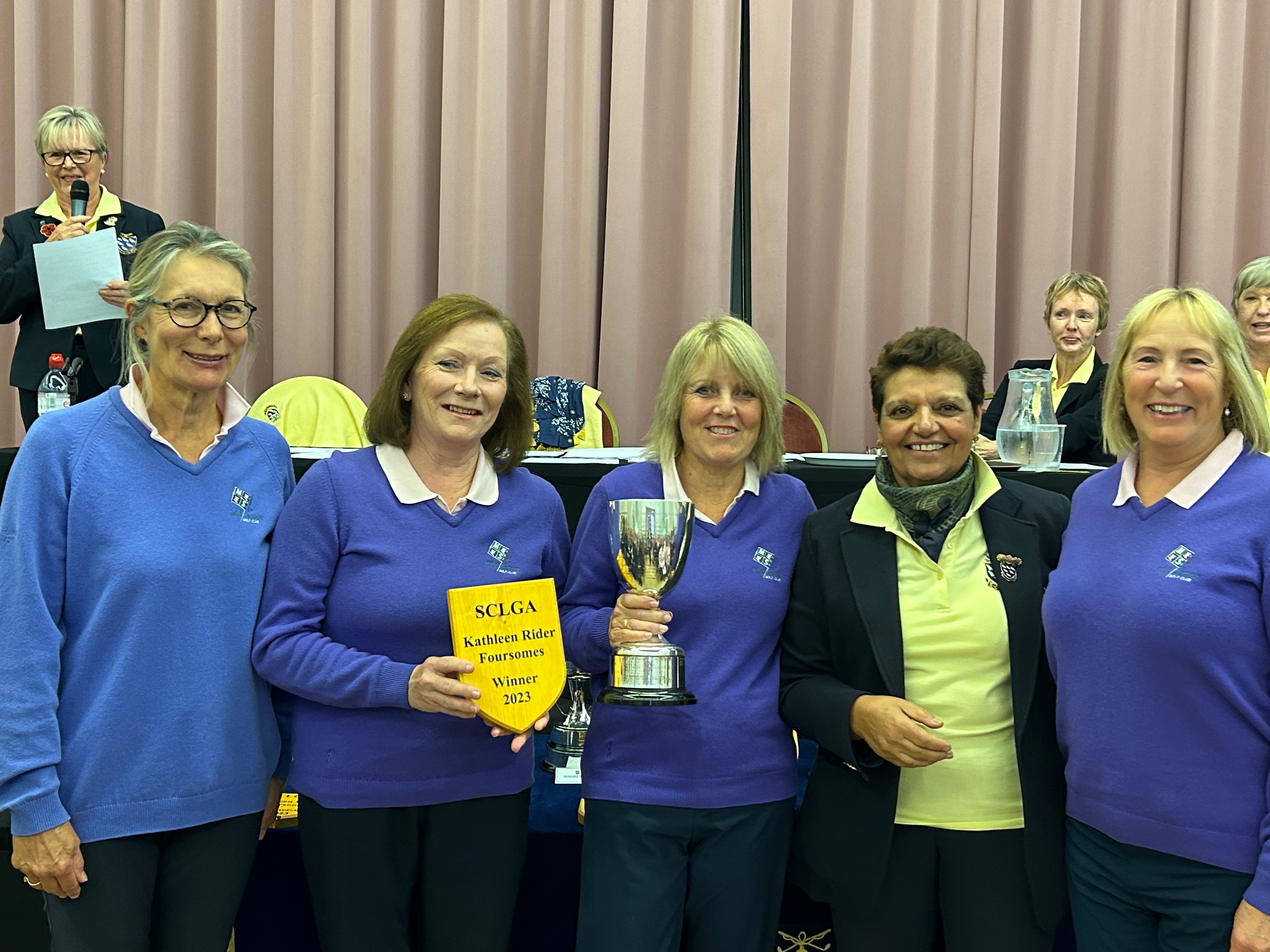 Kathleen Rider Runner Up Copthorne and 3rd West Sussex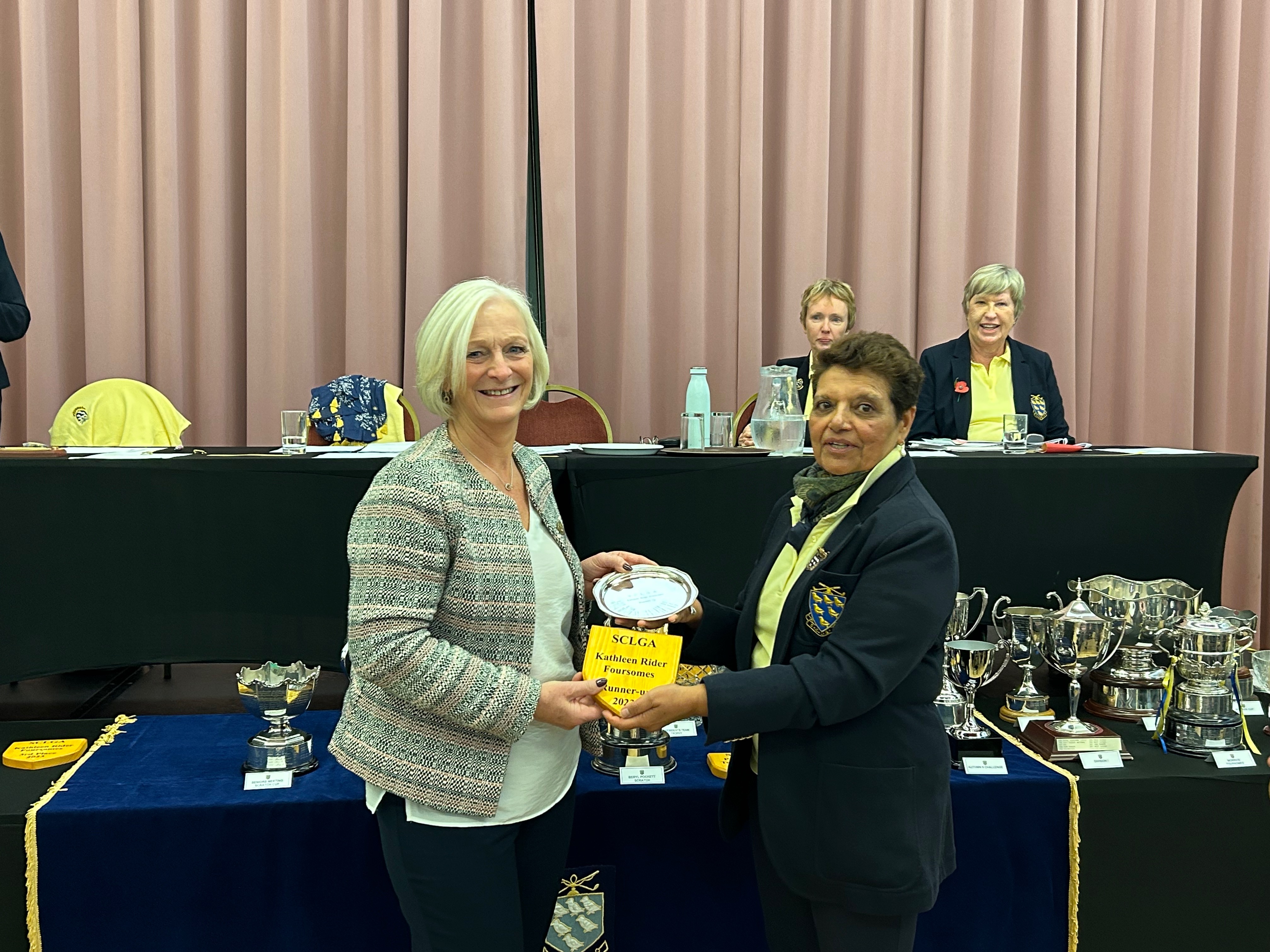 .
Seniors Meeting Scratch: Karen Sykes (Worthing)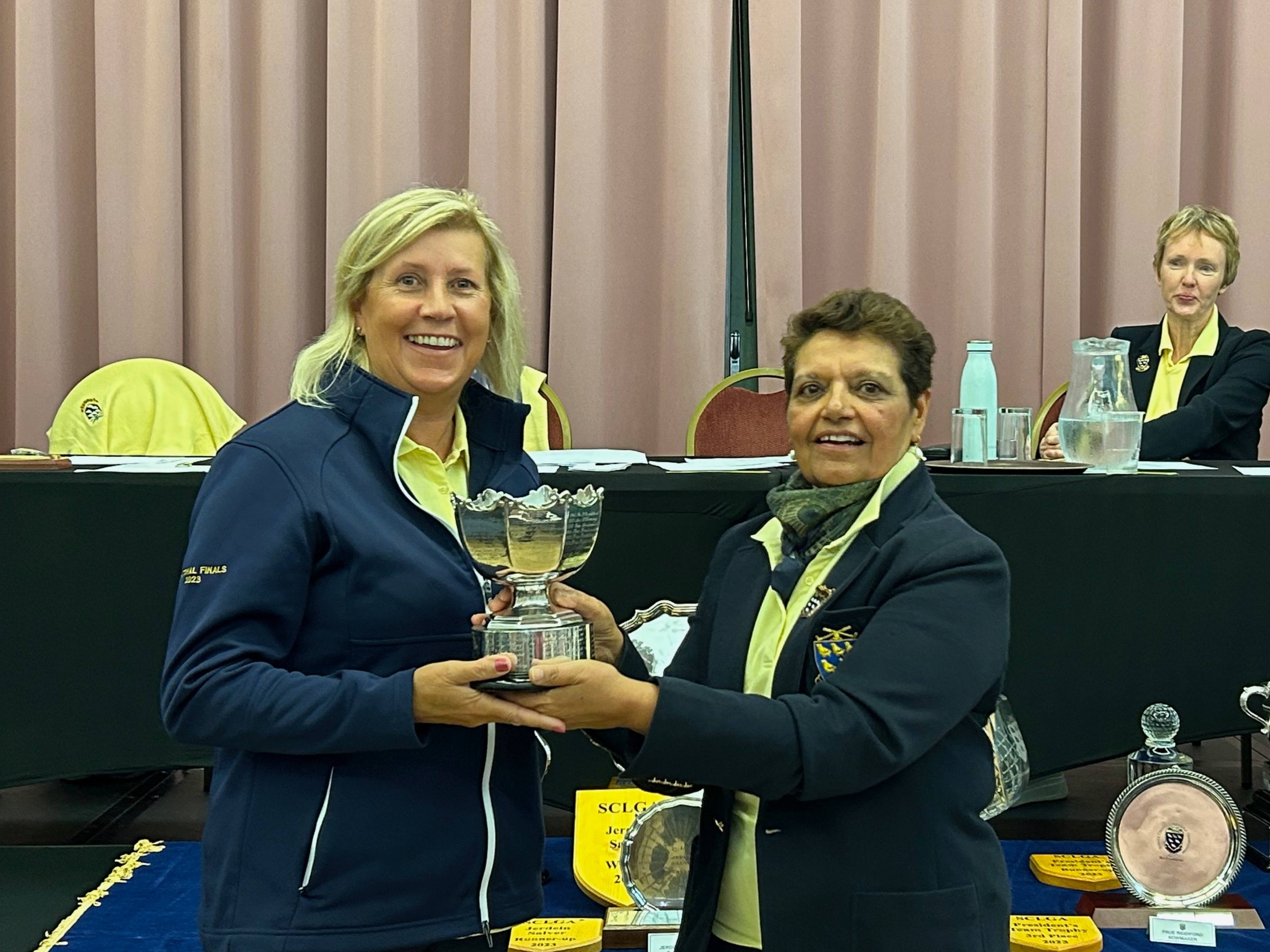 Seniors Waltz: Lindsey Chappell, Amanda Hambidge & Rosie Hickie (West Sussex)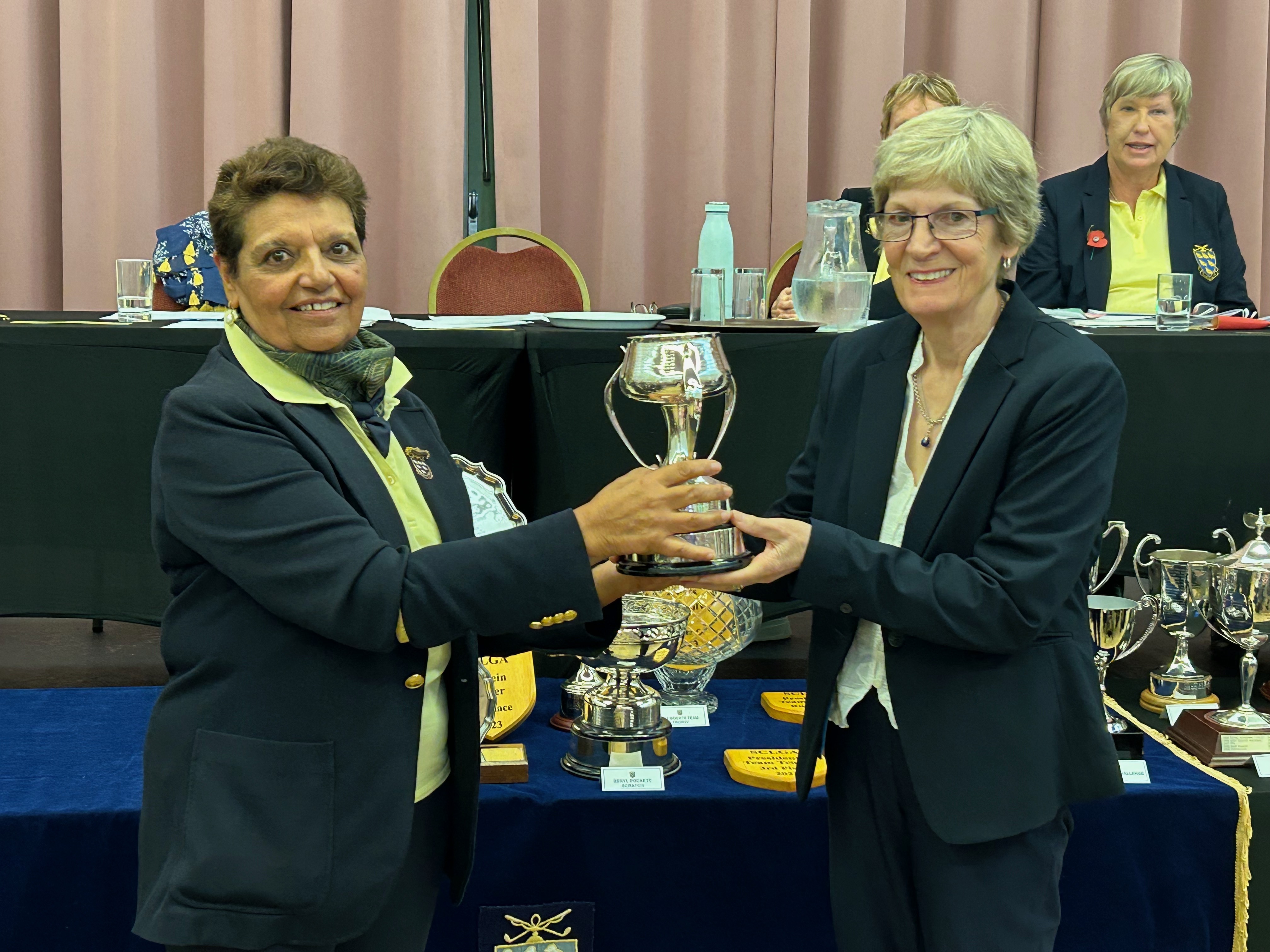 Jerdein Memorial Salver Winner: Ashdown Golfers (Janie Hutchinson & Karen Bailey)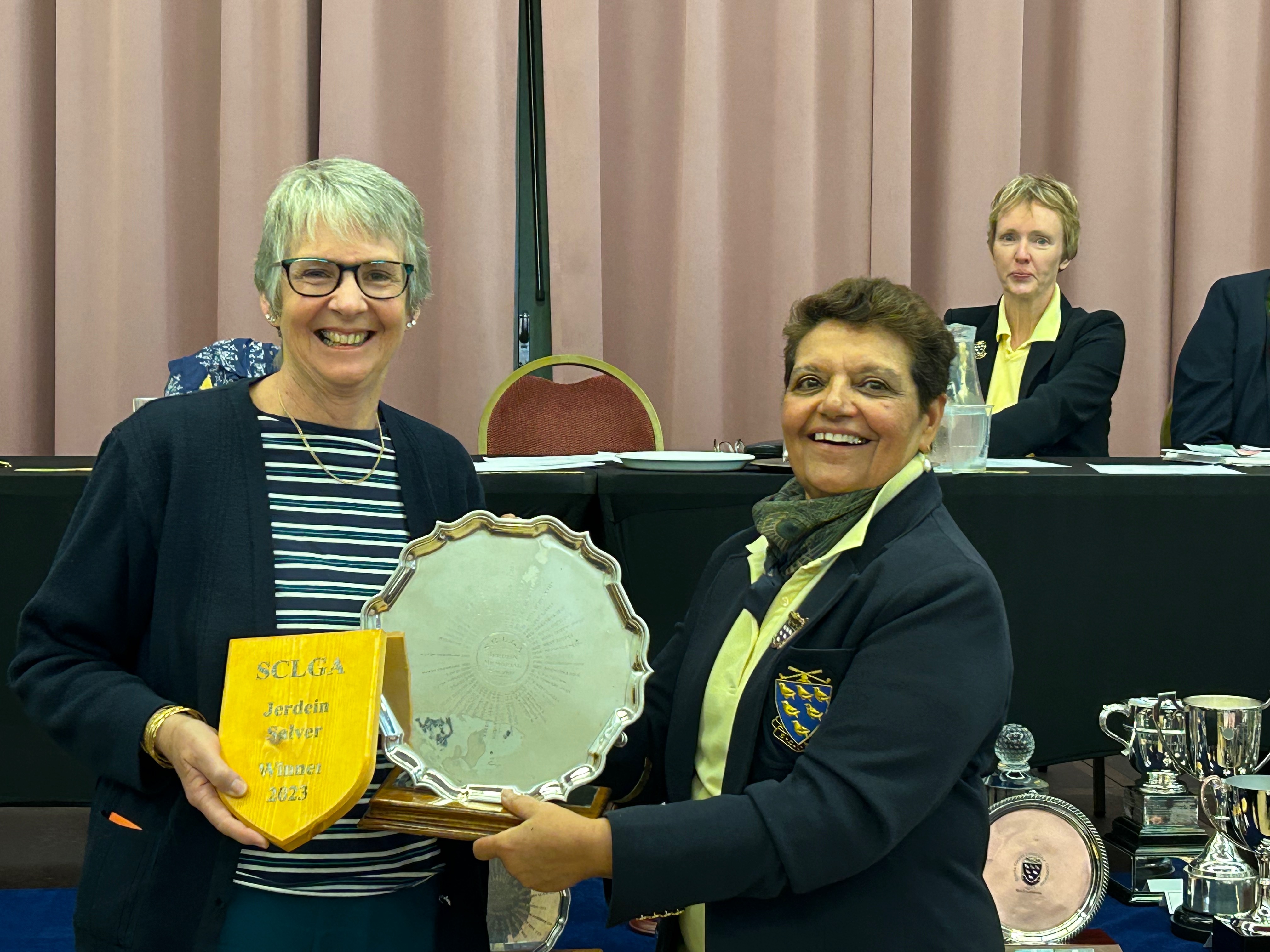 Jerdein Memorial Salver Runner Up: East Brighton (Angie Key & Pauline Grice)
3rd Place: Royal Ashdown Forest (Sue Todd & Helen Britton)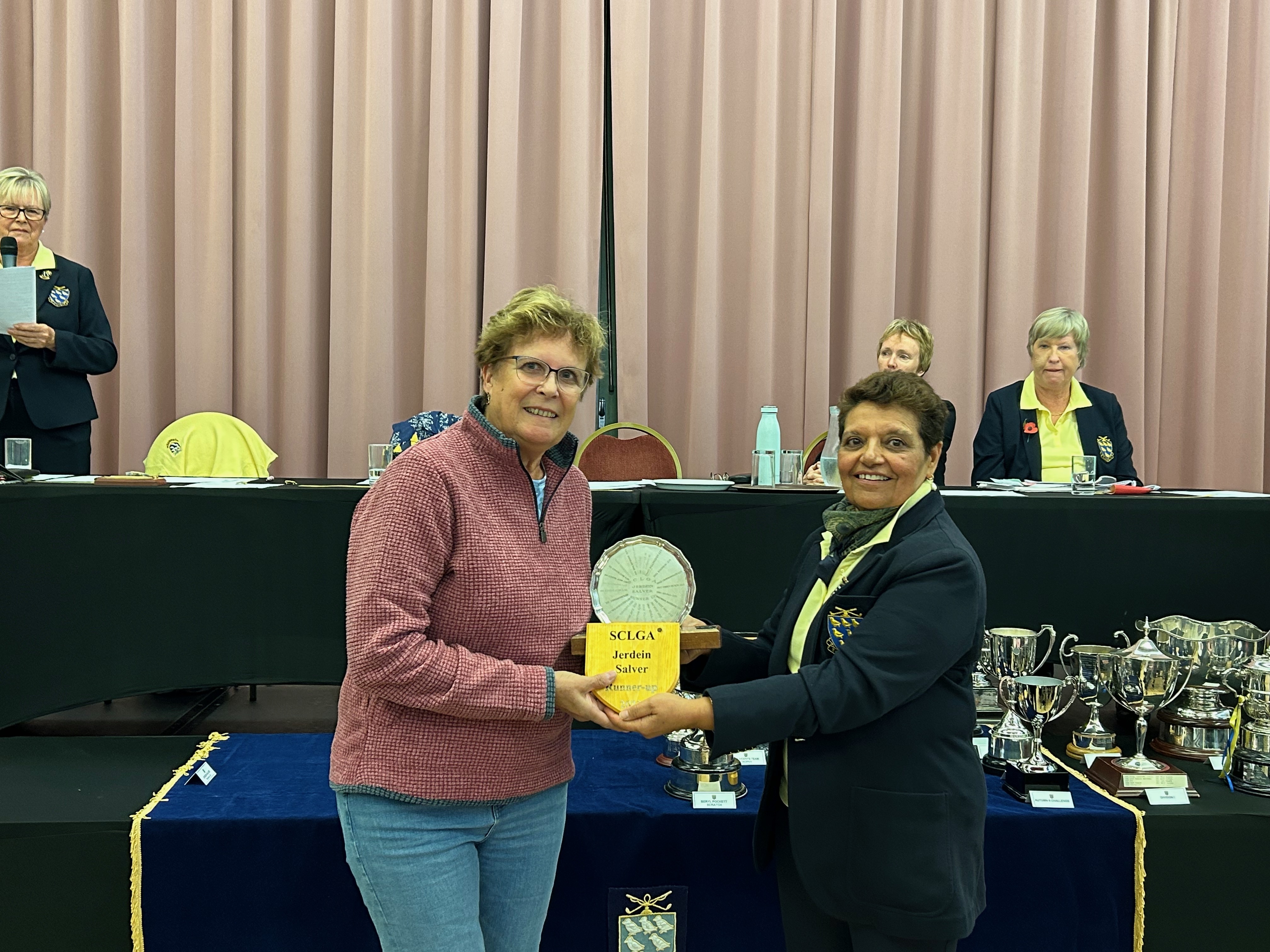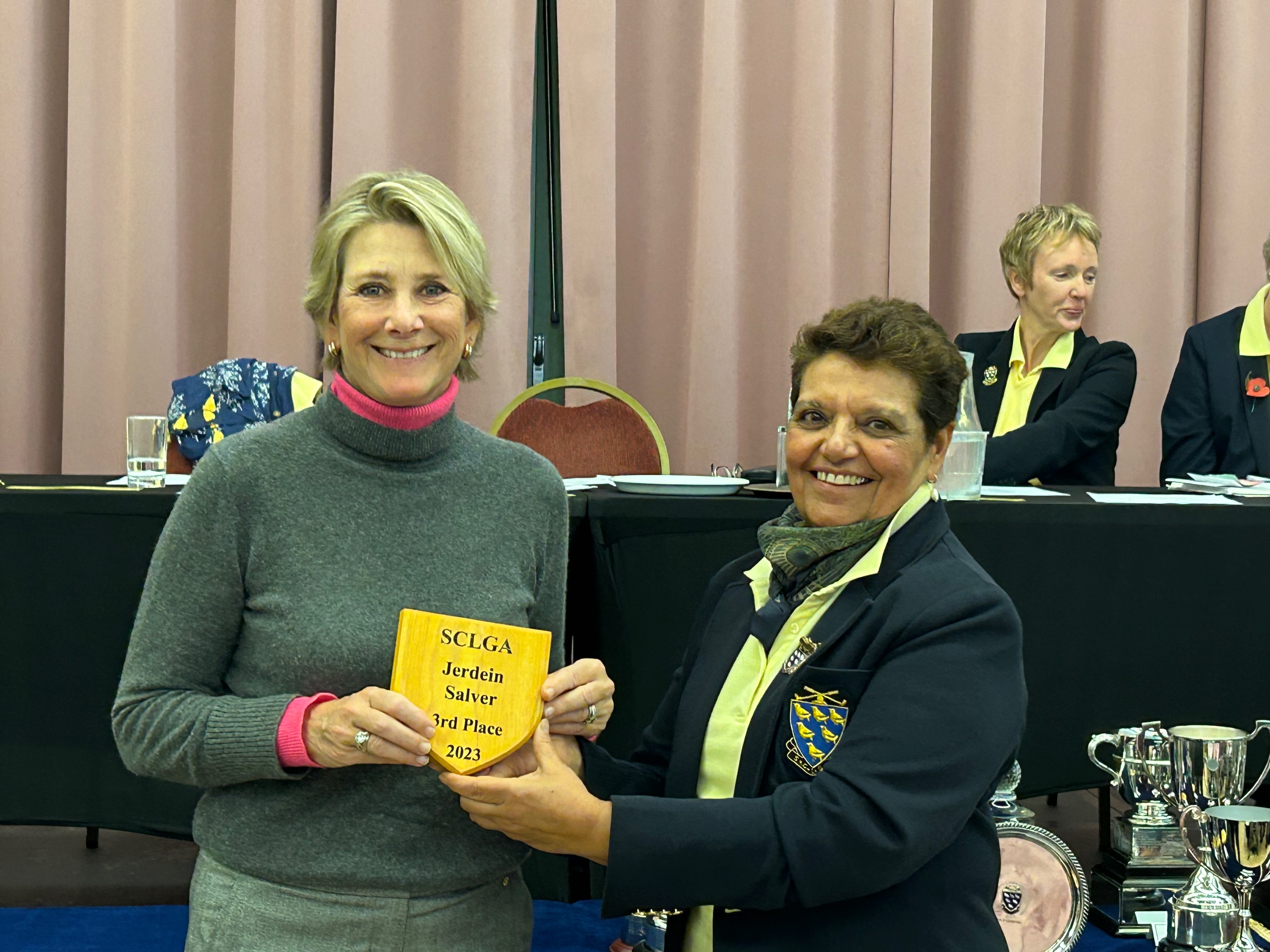 Beryl Pockett Nett & Scratch Trophies: Holly Crompton (The Dyke)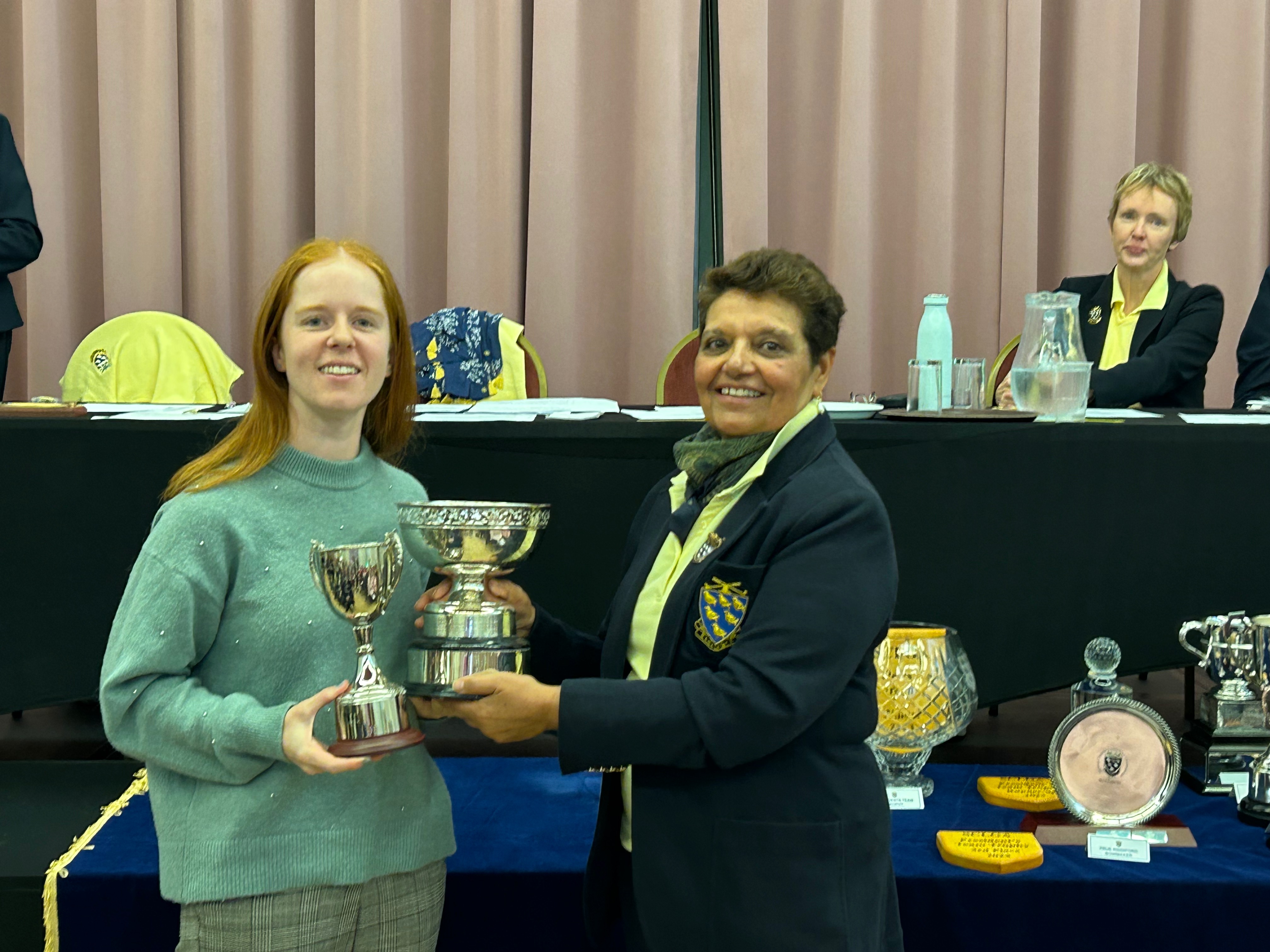 Presidents Team Trophy: Pam Homer (Golf at Goodwood), Amanda La Foret (Littlehampton) & Gill Levett (Littlehampton)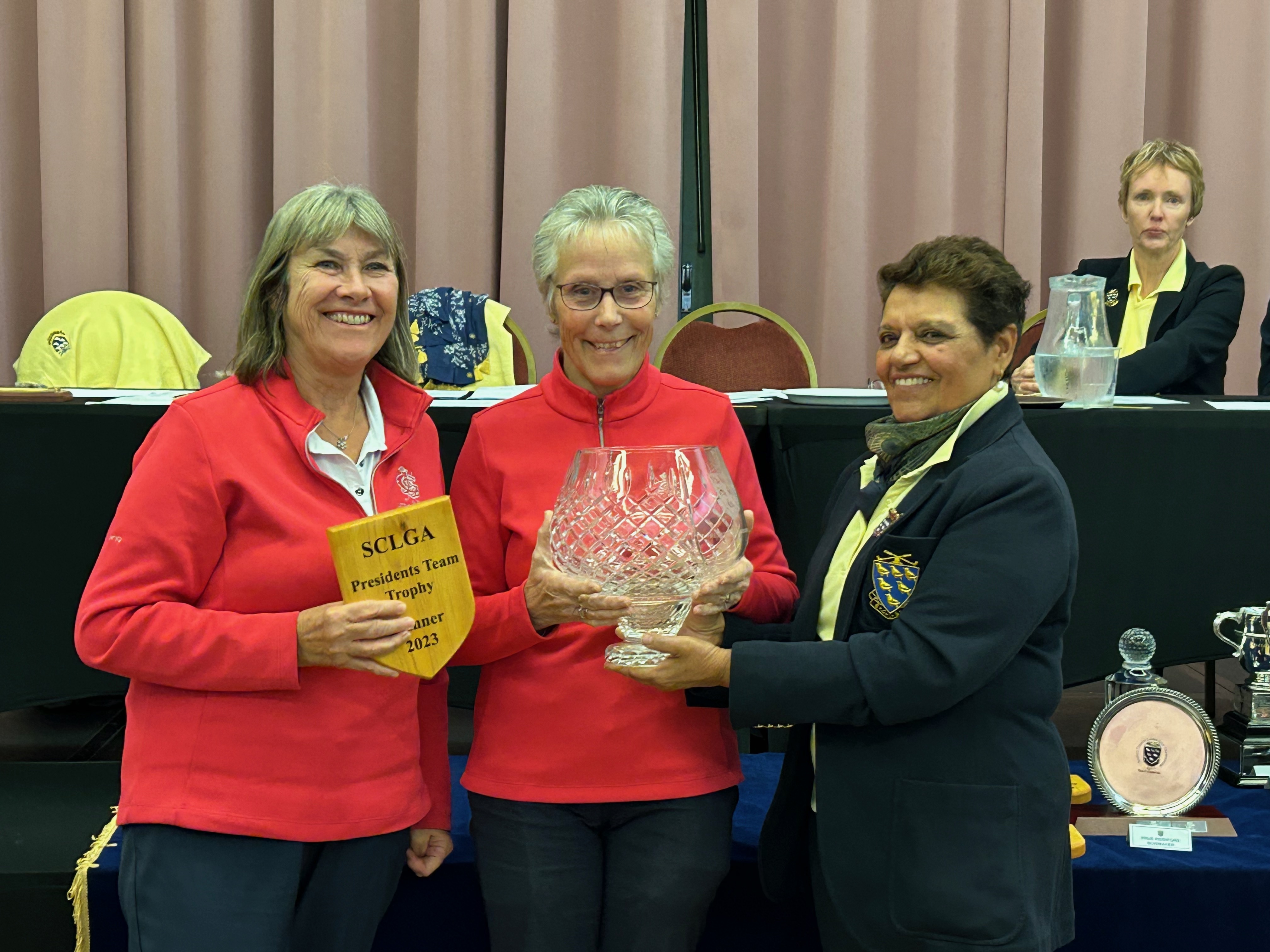 Presidents Team Trophy: Runners Up Pauline Senior, Claudia Bailey & Stephanie Bevis (all Golf at Goodwood)
3rd Place: Tracy Poulsom, Katherine Russell & Lou Stuteley (Royal Ashdown Forest)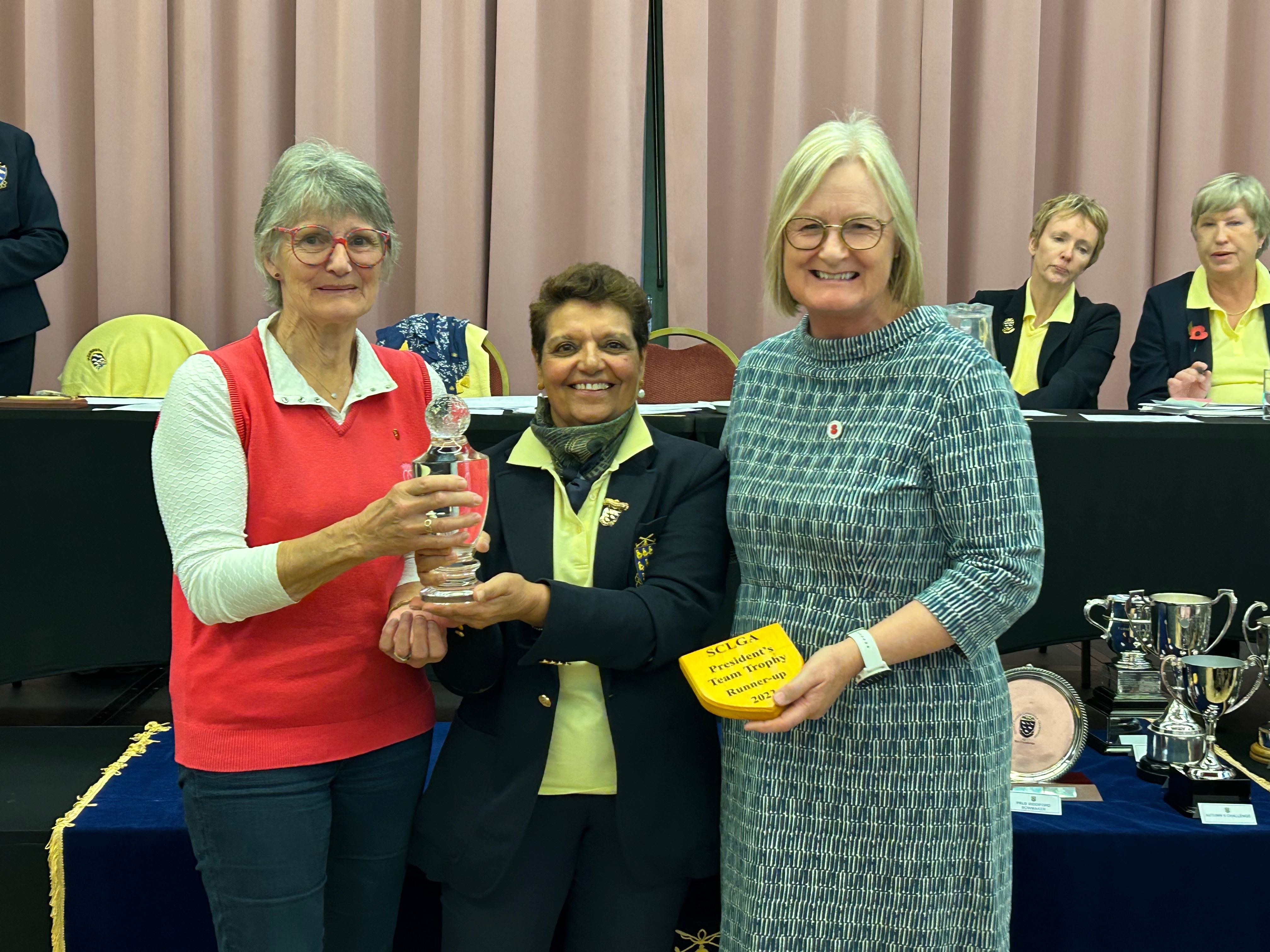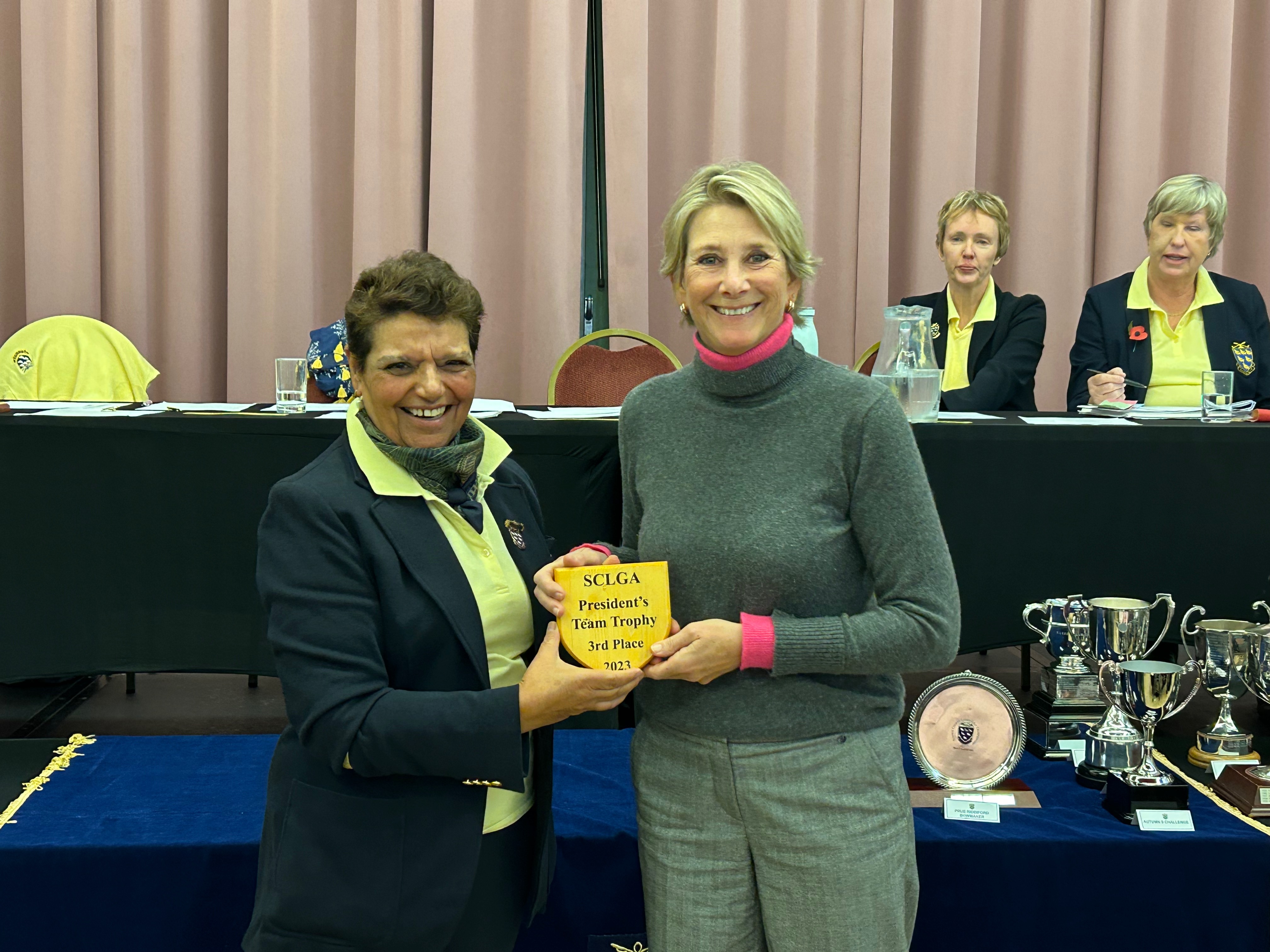 Prue Riddiford Bowmaker: Aileen Beale, Sarah Quinn & Rowena Bromwich (Willingdon)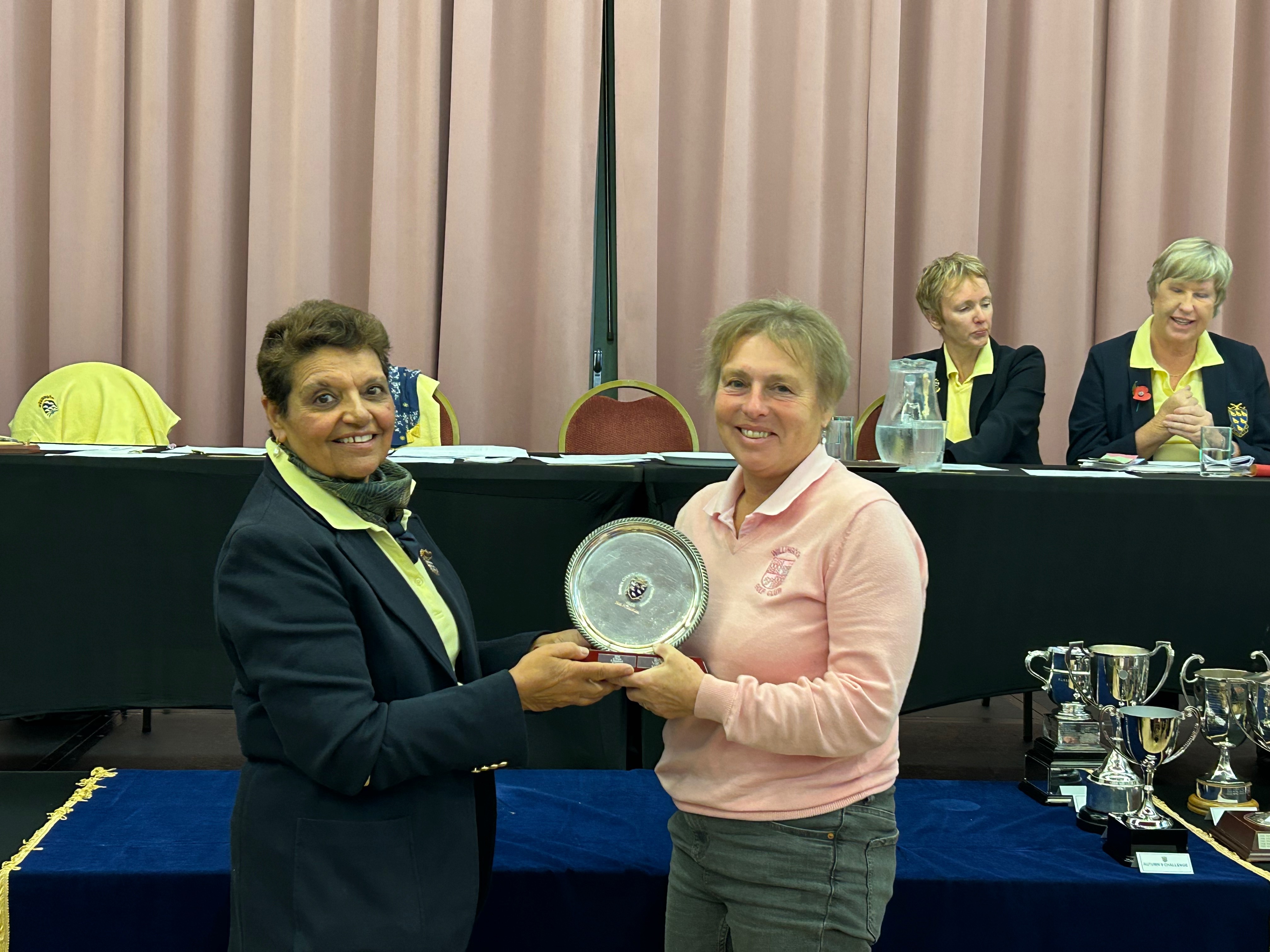 Autumn 9 Challenge: Hilary Major, Kay Snalam & Kate Willi (Cowdray Park)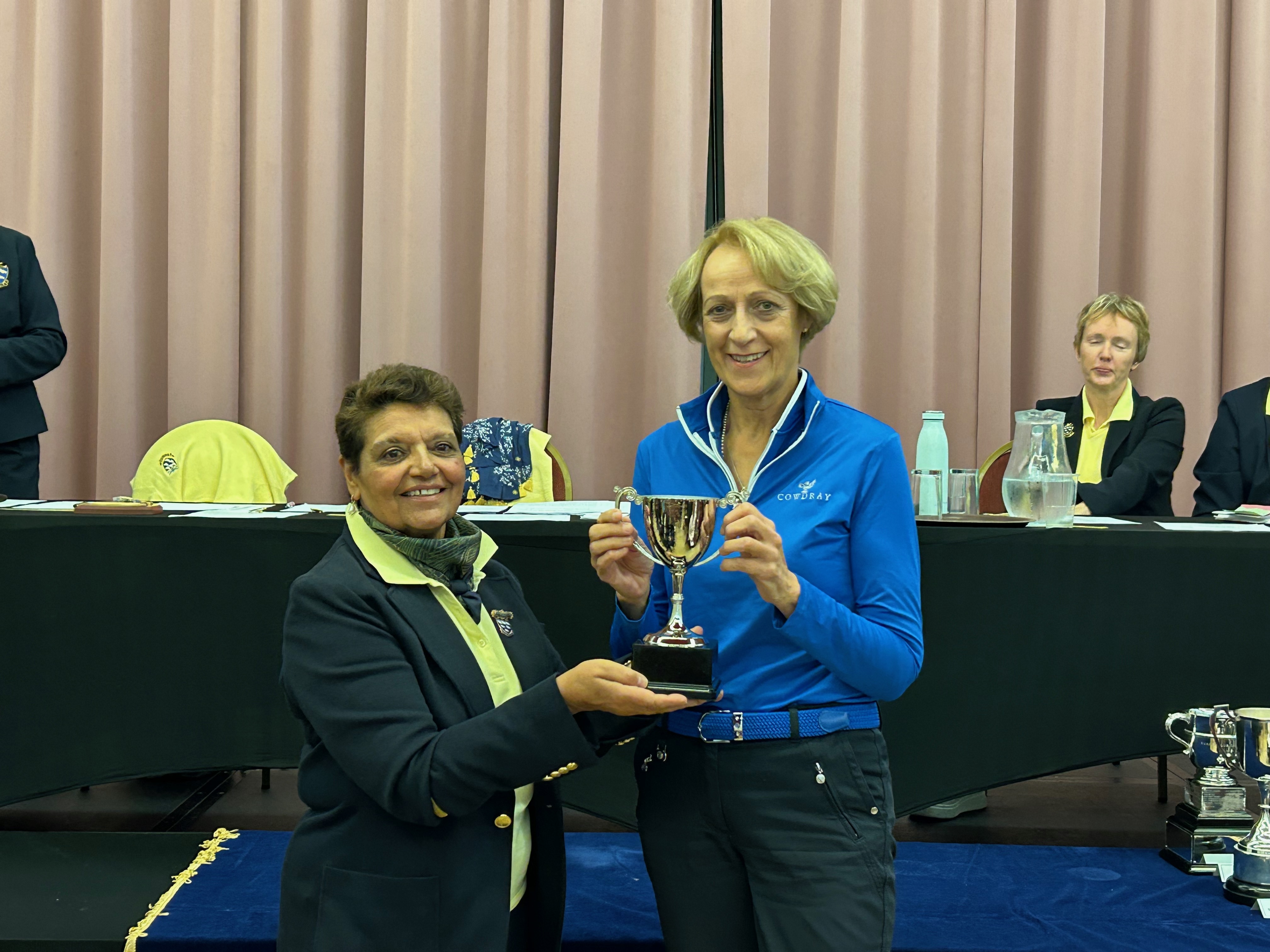 Division 1: Rye
Division 2: Royal Ashdown Forest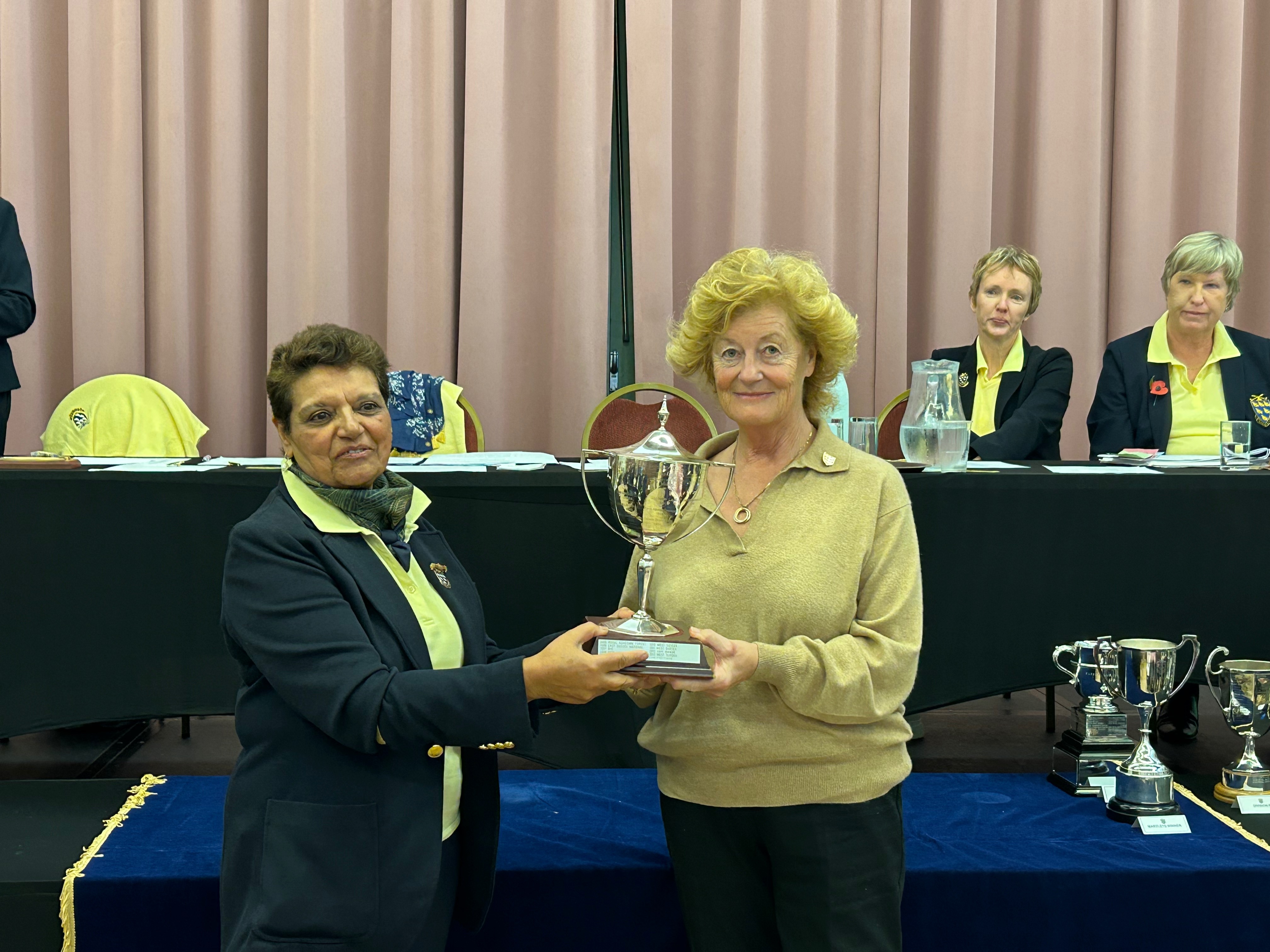 .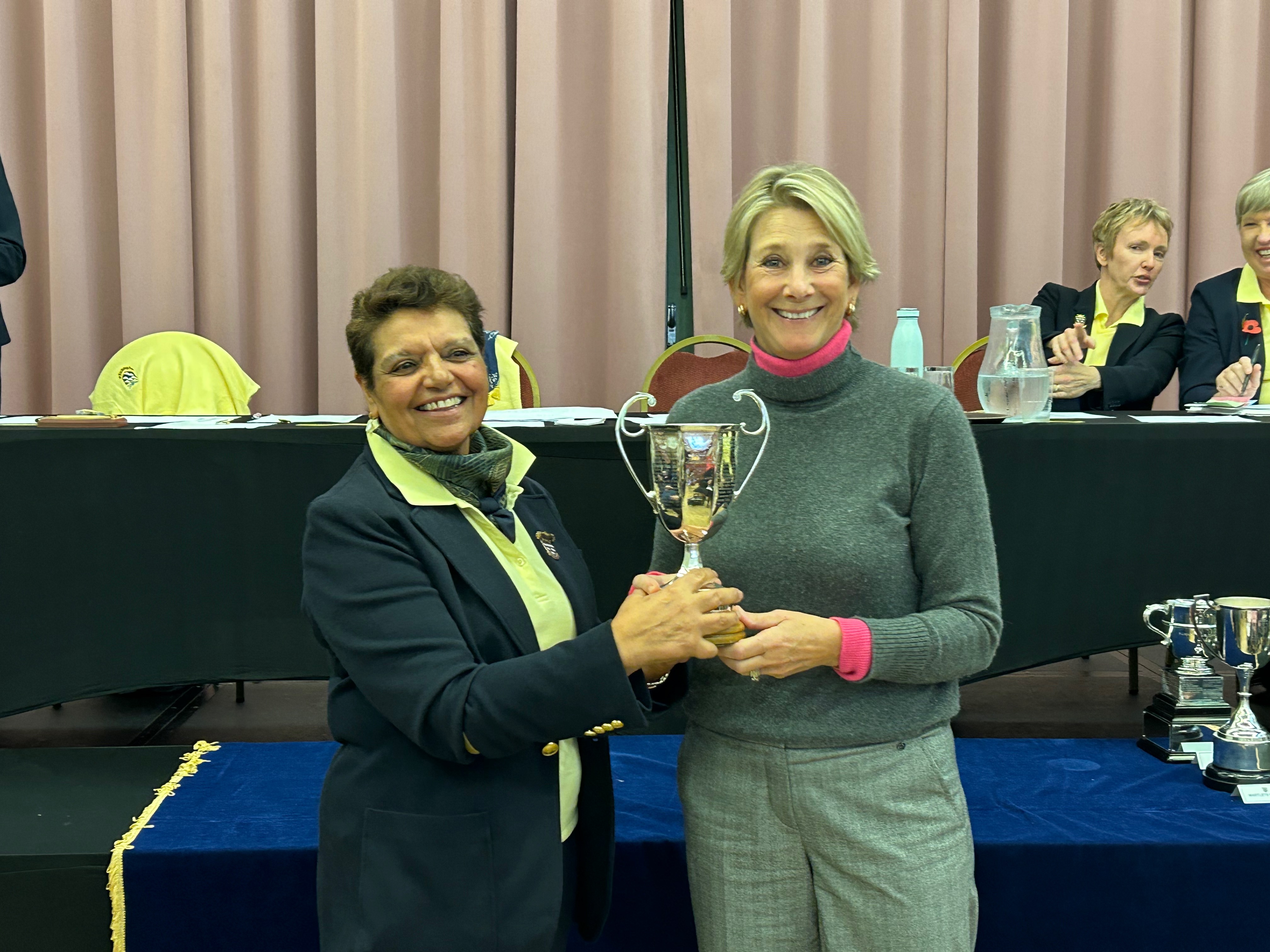 Division 3 Mid Sussex
Martlets: East Brighton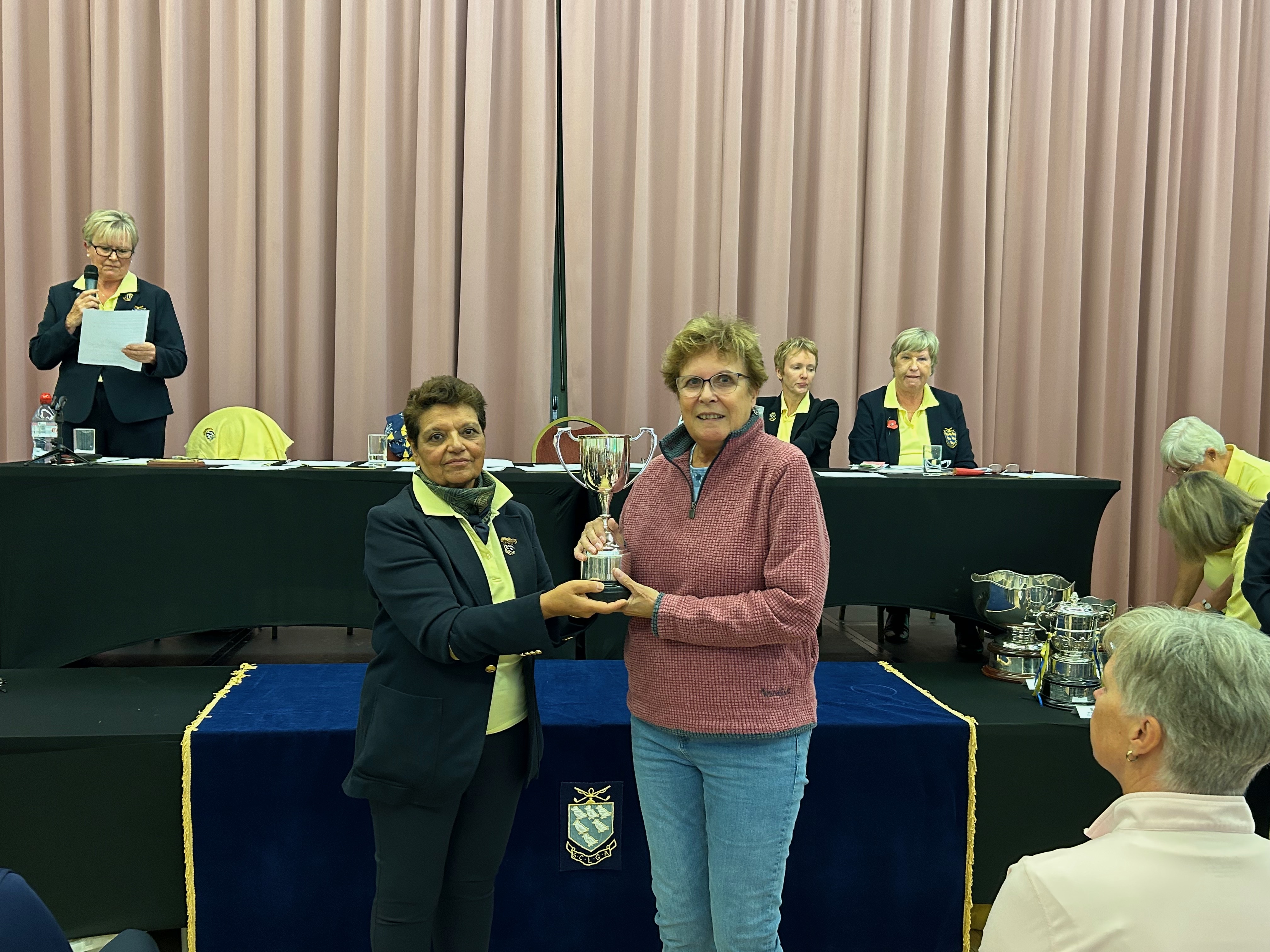 Morrice Foursomes: Cowdray Park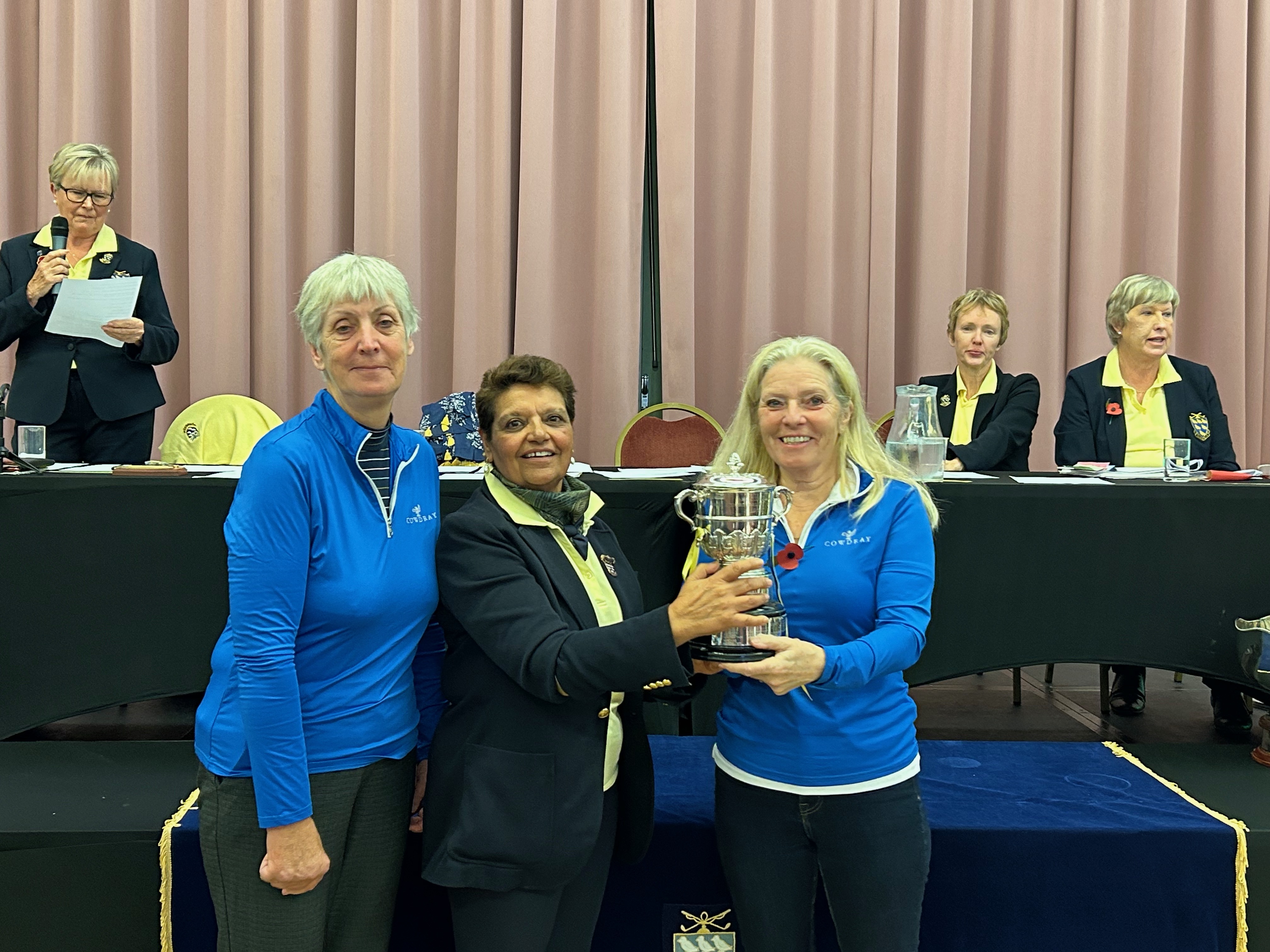 Trio Trophy: Pyecombe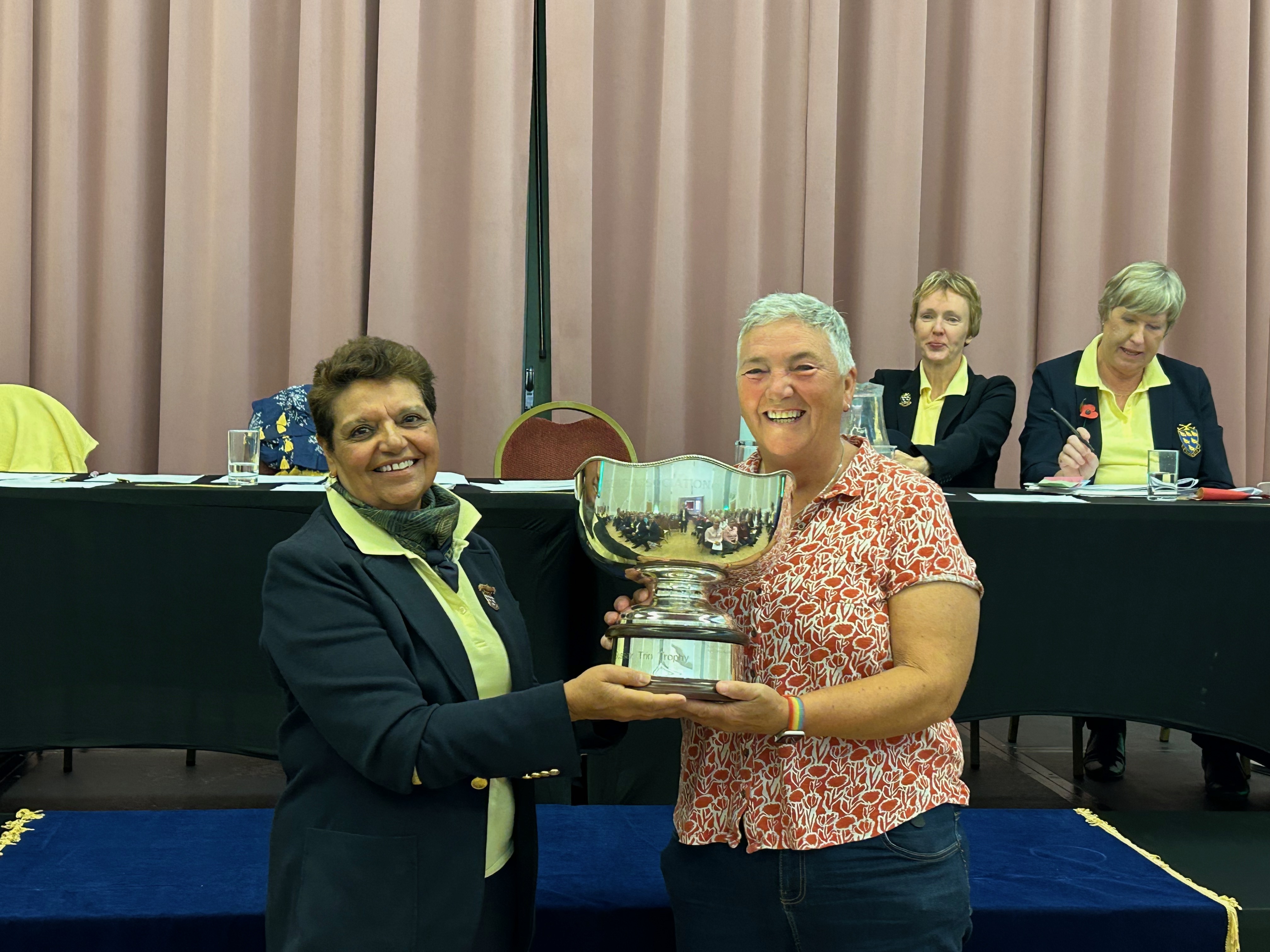 County Match Week - South Region winners Trophy – The DOG
Team from Sundridge:Chloe Briance, Heather Tidy, Maddy Harris & Sasha Gardiner, Elodie Jane-Yates, Ellen Nicholas, Salysa Mason & Maisie Hassall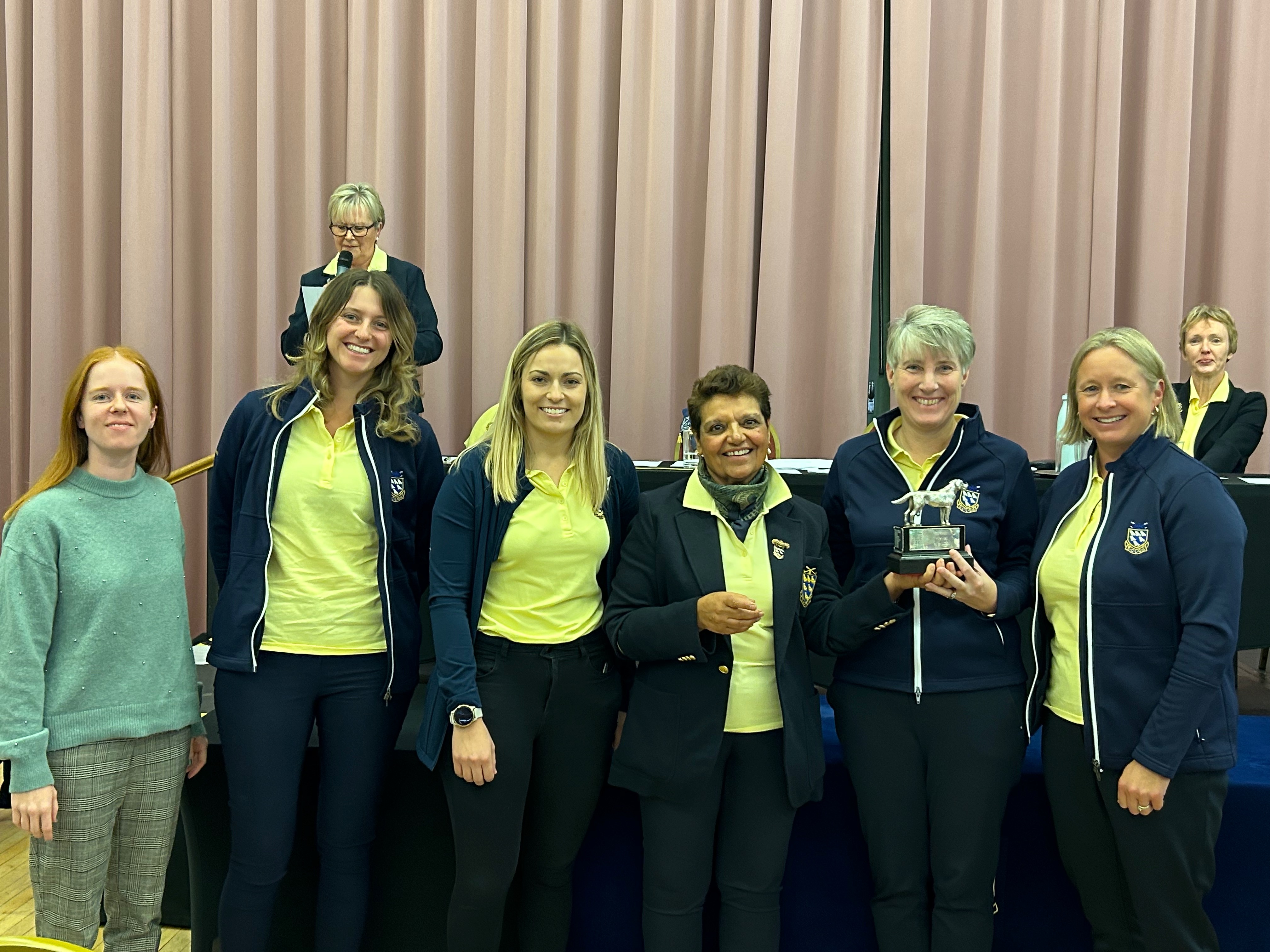 Inter County Seniors Championship - Sussex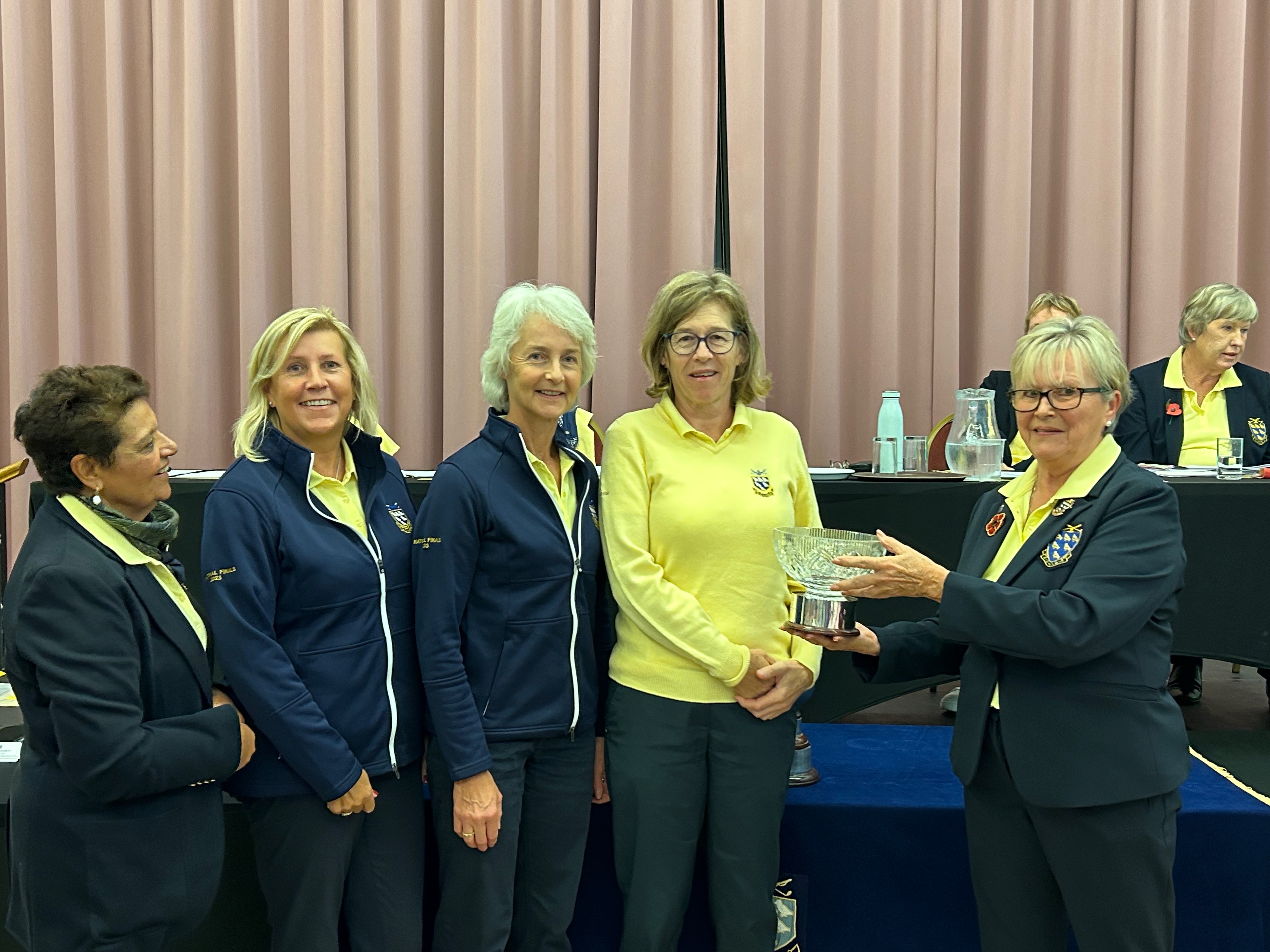 Morrice Cup – Team from County Match Week and National Finals