Your DIGITAL COUNTY CARD is now available
Apologies for the disruption to the service of the County Card roll out. We can confirm England Golf have now rectified the issue and no further problems are expected.
The SCLGA are moving your county cards from plastic to a digital card which is now available immediately on your smartphone. Your existing plastic card remains valid until the end of March 2024 but you can begin to use the digital card now. It's very easy to load and to use. Please see the simple instructions below or access the comprehensive guide here to enable you to load your card onto your phone.
Step by Step Instructions:
Download the IG County App onto your Smartphone
Open the App and Select Sussex Ladies Golf Association
To set-up your County Card, click the County Card option at the bottom right
Read the instructions and click continue
Enter your details: CDH Number (can be seen on your handicap certificate/record or ask your club), Surname and Email Address - these need to match exactly those held by your club. There is an option here to enable occasional notifications from SCLGA.
Click Activate County Card once details entered
You now have access to your County Card - to show your digital County Card to clubs, simply open this app and click the County Card option on the bottom right.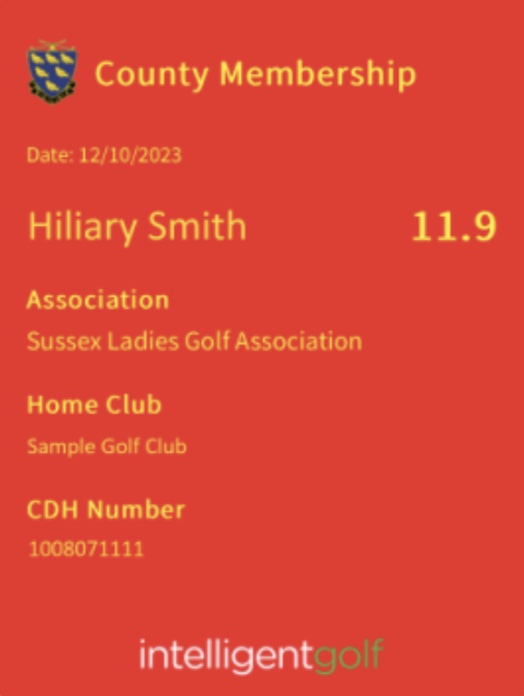 If you are not able to download this to your smartphone and/or do not have a smartphone, please contact sclgadigitalcard@gmail.com and we will endeavour to help and support.