Scratch Foursomes Day 3 Report
What a difference a day makes! County Officials and players arrived at Crowborough to no rain! As the day progressed there were blue skies and the players were in short sleeves!
The morning semi-final between West Sussex A and Royal Ashdown Forest A was close over the front nine and then West Sussex pulled away to win 4 and 3. The other semi-final between Pyecombe and Worthing was a very close fought game with Worthing coming out on top 1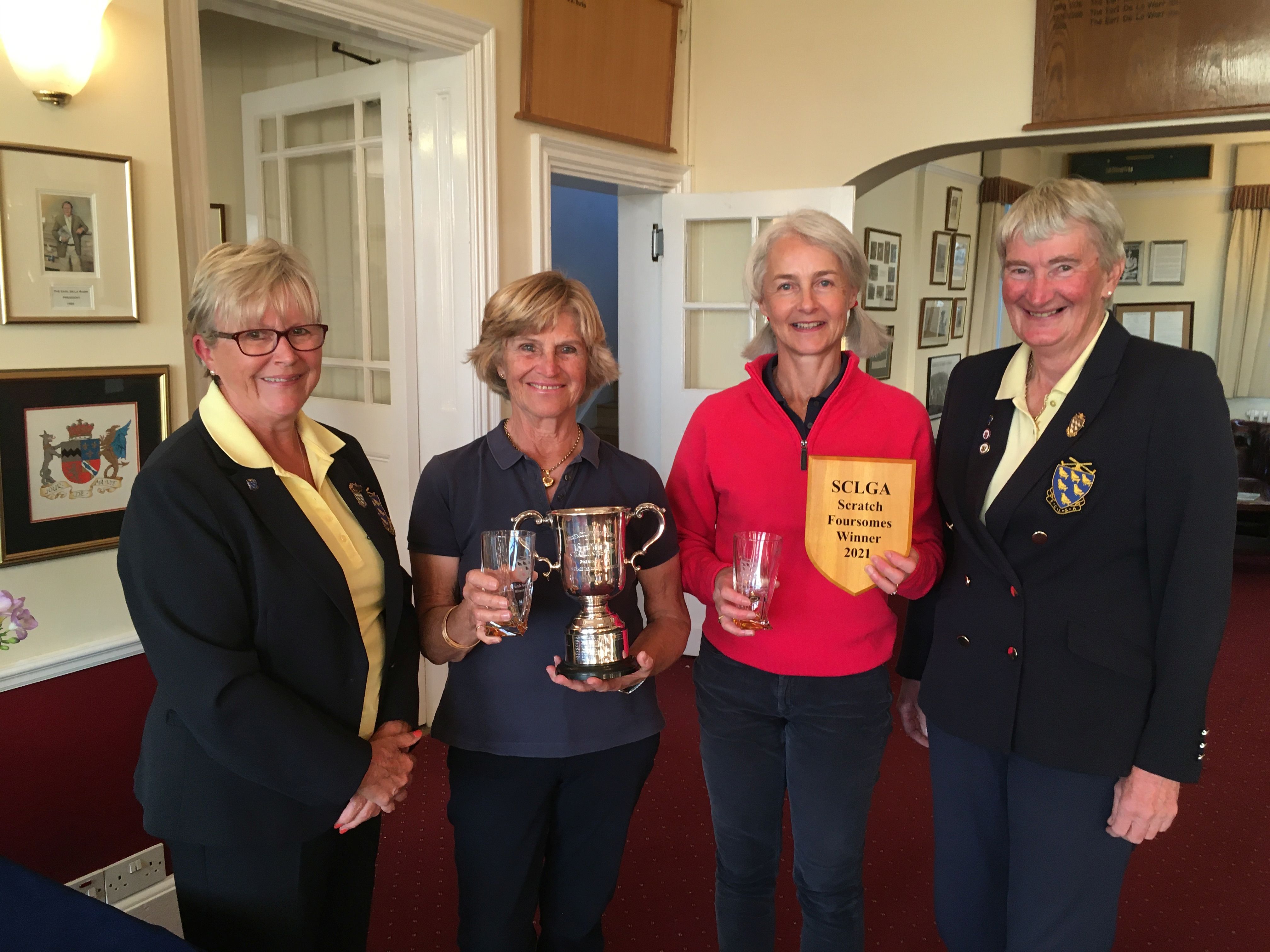 up.
In the afternoon the 3rd and 4th place game was won by Pyecombe 4up. The final, refereed by ex County Captain Ann Carnegie, saw Worthing up for most of the game until West Sussex pipped them on the 18th winning 1up.
We are very grateful to Crowborough Beacon for hosting the competition. A special mention to Lady Captain Lindsay Young and committee member Penny Tyrell, for all their help over the three days. Thanks also to County Captain Pat Johns and President Jane Covey.